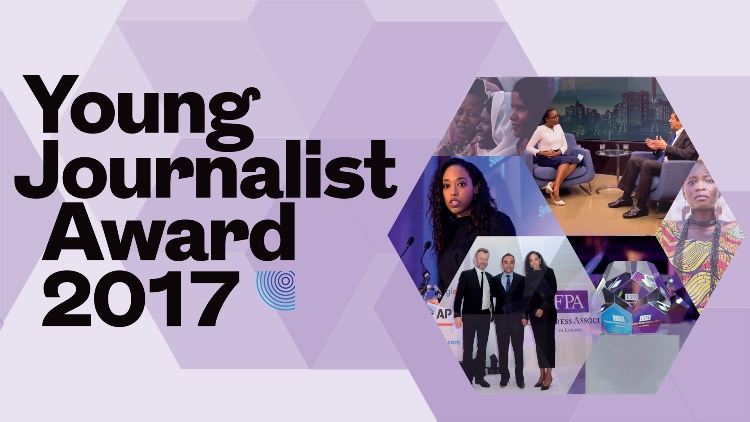 Thomson Foundation Young Journalist Award 2017
Deadline: August 18, 2017
Thomson Foundation, in partnership with the UK Foreign Press Association (FPA), is inviting young journalists from around the world to submit their most compelling stories. Now leading into its fifth year, the Young Journalist Award is Thomson Foundation's annual journalism competition, dedicated to finding and inspiring ambitious and emerging journalistic talent from across the globe. Previous winners have each possessed the most important traits necessary to be successful in journalism: a unique voice, a fresh perspective and a strong passion not only for their subjects, but also for their craft.
Benefits
Three finalists will be selected to attend the prestigious gala awards night in London in November, along with a host of other potential award winners and leading figures from the world of journalism;
There is space to salute the longer shortlist of 12 on the Thomson Foundation website and social media channels.
Eligibility
Applicants should be 30 years of age or under on November 20, 2017, and from a country with a Gross National Income (GNI) per capita of less than $20,000;

Your THREE published or broadcast pieces of work were produced in the 12 months preceding August 18, 2017 (the 12 months prior to the deadline for submissions);

You will attach a verbatim translation or transcript in English, if your stories are not in English;

You will send a letter from your current editor verifying that your three submissions are entirely your work, or if you are freelance or self-employed, that you will attach a letter from the editor of the publication or broadcaster for each submission;

Your submission can be in any format— print, audio, video, multimedia or a combination of all four.
Application
Those who meet the criteria are welcome to submit a portfolio of three published pieces of work produced in the 12 months preceding the deadline for submissions.

Use the

entry form

 to apply. 

Submissions for this year's Thomson Foundation Young Journalist Award will close on August 18, 2017. For queries relating to your submission, email: 

[email protected]
For more information, visit Thomson Foundation Young Journalist Award.