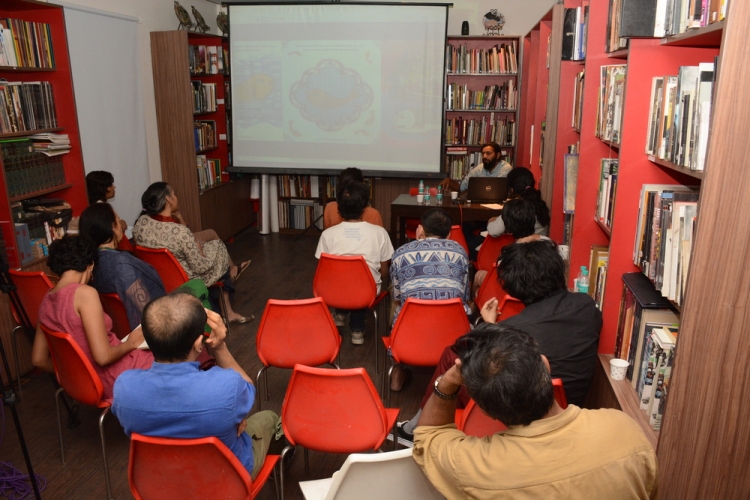 Foundation for India Contemporary Art Public Art Grant 2017
Deadline: September 20, 2017
The Foundation for India Contemporary Art invites applicants for FICA Public Art Grant 2017. The grant is aimed at supporting art projects located in the public realm in India. Through the grant, FICA aims to generate interest in public art projects, and initiate an open debate among artists, local communities and the larger public to engage with shared environments in new ways. The winning proposal will be selected by a distinguished panel of judges. The period of the grant is one year (January 1 – December 31, 2018). Upon completion of the project the artist will be required to submit a project report along with complete documentation, and make a final presentation at a public forum.
Grant
The recipient of the grant will receive a maximum of Rs. 3 lakhs for the project detailed in their application.
Eligibility
Individuals or groups may apply;
The applicant needs to be 18 years or older;
The applicant should be an Indian citizen, currently residing in India.
Project Requirement
 The project must be located in India. Location details need to be specified in the proposal.
The project should have the specific intention of being sited or staged in the public domain.
The project can be environmentally focused, community-based, or deal with critical issues related to the visual arts and the public.
The project proposal should clearly specify the specific modes which it will employ to engage with the public.
The proposal should include as much information about the project as possible, thus enabling us to gain greater clarity about the potential and practicality of the project. Please read through the application form carefully for what is required for submission.
The project should be feasible in terms of costs and scale, and should meet the dates set in the timeline.
Application
The following materials should be submitted:

Section A – The completed application form;
Section B – A 1000-1500 word project proposal;
Section C – A detailed budget of the project;
Section D – The timeline of project development;
Resume – Current resume of applicant. If applicable, include a list of projects/works done so far in the public domain, along with images and descriptions;
Images – Maximum of 20 images of the applicant's current works if applicable to the context of public art. Please ensure that all images are labeled with the artist's name, title of work, date, dimensions and medium. For video based work, up to 10 minutes of video file(s). The video file(s) should be compatible for playback on Windows Media Player/Quick Time Player/ Real Player.
Send application to:
The Foundation for Indian Contemporary Art
D-53, Defence Colony, New Delhi 110024, India
Tel: 011 4613550/1
Please mark on the envelope – Subject: FICA Public Art Grant 2017
All materials should be submitted as files on CD/DVD. Please do not print any material for submission. Applications sent via email will not be accepted.
For more information, visit FICA Public Art Grant.