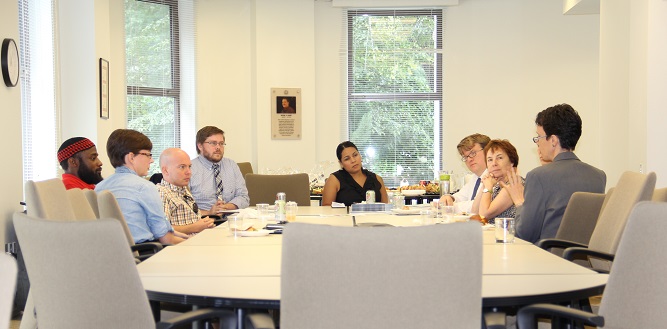 Google Policy Fellowship in Europe and Africa 2017
Deadline: August 27, 2017
Are you an undergraduate, graduate or law student interested in internet and technology policy? Do you want to get involved in the public dialogue on these issues? If so, the new Google Policy Fellowship pilot programs in Italy, Belgium (Brussels), and three African countries may be for you. Successful applicants to the program will have the opportunity to work at public interest organizations at the forefront of debates on internet policy issues. They will be assigned a mentor at their host organizations and will have the opportunity to work with senior staff members.
Fellows will be expected to make substantive contributions to the work of their organization, including conducting policy research and analysis, drafting reports and white papers, attending government and industry meetings and conferences, and participating in other advocacy activities.
Eligibility
The organisations in the program are looking for students who are passionate about technology, and want to gain experience of working on public policy. Students from all majors and degree programs who possess the following qualities are encouraged to apply:
Demonstrated or stated interest in Internet and technology policy;
Excellent academic record, professional/extracurricular/volunteer activities, subject matter expertise;
First-rate analytical, communications, research, and writing skills;
Ability to manage multiple projects simultaneously and efficiently, and to work smartly and resourcefully in a fast-paced environment.
Application
Brussels pilot
Three fellowships will be offered, starting in September 2017, at the organizations listed below. These placements will run for six months and the stipend will vary slightly from organization to organization. To apply, please use the link below and send a short email, together with a CV. Deadline for applications is July 31, 2017.
Italy pilot
Six fellowships are offered, starting in October 2017, and lasting up to six months, at the organizations listed below. To apply, please send a short email to the address below, together with a CV. Deadline for applications is August 27, 2017.
Africa program
Eight fellowships are offered, starting from late August 2017, across Sub-Saharan Africa. The program will run for six to twelve months, with exact duration varying by organization. Detailed job descriptions can be viewed here. To apply, please complete the form at 2017 Africa Google Policy Fellowship Application. Deadline for applications is August 5, 2017. Beneath is a list of organization and locations for the fellowships.
For more information, visit Google Policy Fellowship in Europe and Africa.