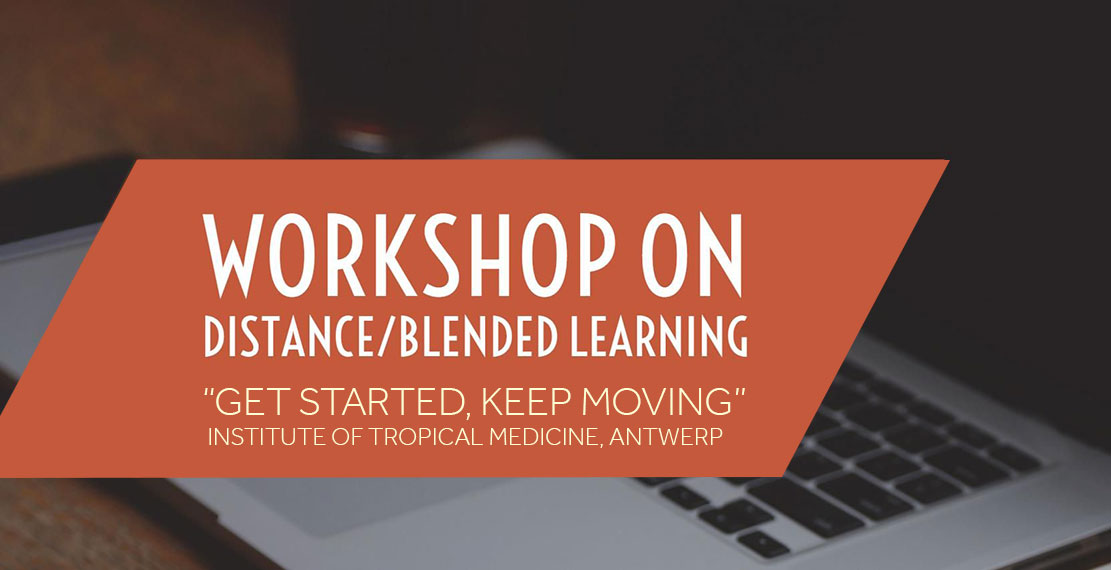 ITM Workshop on Distance/Blended Learning – Antwerp, Belgium (Fully-funded)
Deadline: August 20, 2017
The Institute of Tropical Medicine (ITM) in Antwerp is accepting applications for participation in its third distance/blended learning workshop on "Get started, keep moving." This blended (online and face-to-face) workshop takes participants through the planning, design, and implementation of distance and/or blended learning modules.
The workshop targets  teams of 2 people from partner institutions consisting of: a) subject-matter expert (planning to deliver a teaching activity in either blended or distance learning format) together with b) an ICT specialist from the same institution. ITM would welcome initiatives for the development of joint e-modules and e-courses between two institutes, whose content is directed at master students, PhD students or other postgraduate students in Tropical Medicine and International Public Health.
Programme Details
The programme lasts for 6 weeks online (participants' investment time: 3-4 hours per week) and 5 days face-to- face. Modules start on:
02 October 2017 – 12 November 2017 for the online component; and
27 November 2017 – 01 December 2017 for the face-to-face component at ITM, Antwerp.
Participants will:
become familiar with a variety of distance/blended learning "formats",
learn about e-facilitation and e-assessment tools,
generate online materials for a distance/blended learning project of their choice.
Cost
Travel, subsistence and accommodation grant, for the face-to-face component of the workshop will be financed with DGD funds.
Eligibility
Approximately 15 participants will be admitted. A selection will be made based on the applicants' motivation in terms of:
involvement in actual or "about to start" distance/blended learning modules of relevance for tropical medicine and international public health;
management/development role in the field of online courses, e-facilitation and e-assessment in their home institution;
commitment and support from home institution for distance/blended learning projects;
potential for further collaborative development of the e-project, after the workshop.
The language of the workshop is English.
Application
The application form can be found here.
Applications should reach ITM Antwerp no later than: 20 August 2017 (extended deadline).
For more information, visit ITM Workshop on Distance/Blended Learning.