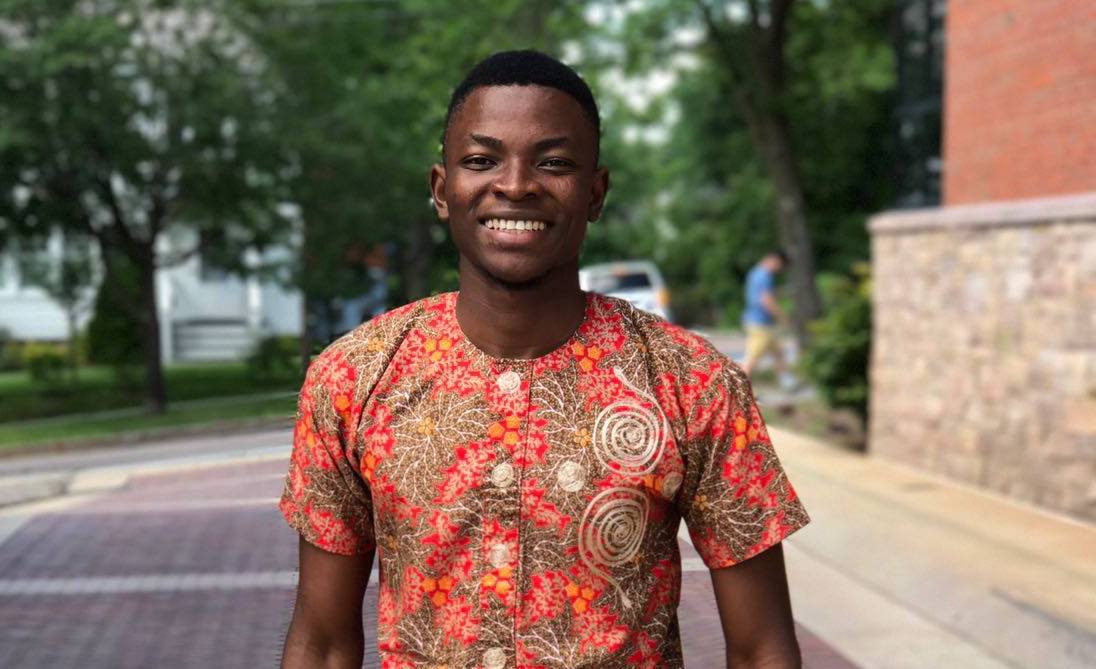 Testimonial from Nigeria's Ogbemudia Eddy Uwoghiren: Winner of Multiple Opportunities!
We recently received a heart-warming message from Nigeria's Ogbemudia Eddy Uwoghiren who has won multiple opportunities since he was introduced to Opportunity Desk in 2014! Writing from New York, where he is currently participating in the MCW (Miracle Corners of the World) Young Leaders Access Programme 2017, Eddy shares his journey through several programs he has been selected to participate in.
About Ogbemudia Eddy Uwoghiren
Eddy is a Nigerian Medical Student who is passionate about bridging the knowledge gap in FIRST AID skills administration in Nigeria. He is a freelance campus/ feature medical journalist with national dailies in Nigeria, where he investigates underreported issues in the Nigerian health sector, demystify misconceptions about health issues; assume a position on health issues all in a bit to influencing government health policies and making healthcare a mainstream issue in Nigeria.
Read his message below:
Greetings from New York University.

This is to say a very big thank you to the Opportunity Desk team for the amazing work you are doing to increase awareness about the opportunities available for young persons across the world.

I was introduced to OD in 2014 and since then, I have been an ardent visitor of the site. I have applied for lots of training, got several rejections, entered the final stage for many and selected for some.

Below are some of my success stories from OD.

In 2014, I was selected to participate in the "Tolerance Academy Summer School" in collaboration with the United Nations Alliance of Civilization (UNAOC) which was held between February 14 and 22nd 2015. It was a residential peace building and leadership camp for youth across Nigeria. It held at Osun State, Nigeria in 2015.

I also attended the "Impacts Labs Summer School" organized by Massachusetts Institute of Technology (MIT) Africa Initiative on August 10th-21st 2015 at Bells University of Science and Technology, Ota, Ogun state, Nigeria. This was a residential training for young persons interested in developing solutions to problems in the Agriculture, Health and Environmental Sector.

In 2016,I got selected to participate in President Barack Obama's Young African Leaders Initiative (YALI) at the Regional Leadership Centre in Accra, Ghana. The training was held between November 5 and December 9th, 2016. I trained in Public Policy and Management.

Yet again in 2017, I participated in a 5-month online Training in Citizen Journalism by the Aileen Getty School of Citizen Journalism in Jordan. The training was held between March- July 30, 2017 at the Healthcare Leadership Summer School (HLSS) in Louisville, Kentucky, United States of America. This was an all-expense paid leadership training for medical students and healthcare workers across the world.

I am currently attending the MCW (Miracle Corners of the World) Young Leaders Access Programme 2017. A one year all-expense-paid leadership training for participants. It began with a 2 weeks leadership course at New York University and Champlain College, Burlington, Vermont, United States of America. The two weeks leadership course is between July 23rd and August 4th, 2017. Thereafter participants complete the remaining module online upon return to their countries.

I encourage young people to always apply for every opportunity as long as they are eligible for it. At every application, you become better.

Thank you so much, OD!
Lots of love from New York city."
Congratulations Ogbemudia Eddy Uwoghiren! We wish you all the best!