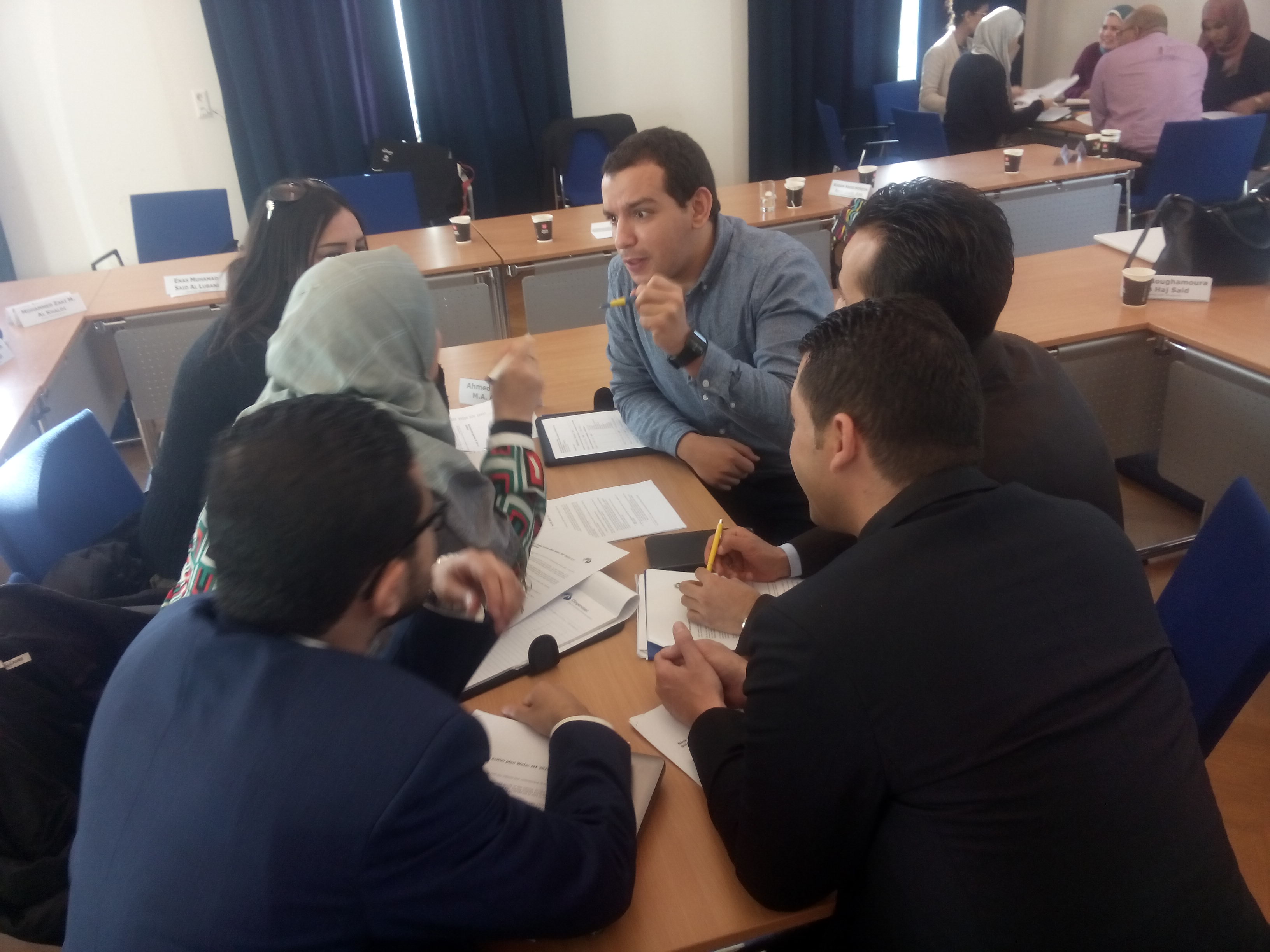 Water Diplomacy Training for Young Professionals 2017 (fully-funded)
Deadline: August 27, 2017
Swedish Institute Alexandria (SwedAlex), in close cooperation with the University of Twente, the Netherlands, is inviting motivated young professionals to a training on water diplomacy in Alexandria. "Sustainability, Climate and investing in the Future", is a key theme of Swedish Institute Alexandria, SwedAlex aims to create a state of dialogue and exchange on the importance of sustainability for societies.
The training builds on acknowledging the crucial role of water diplomacy in achieving global sustainability, safety and security. Tackling the complex water challenges, such as pollution, scarcity, droughts and floods, requires a set of "diplomatic" skills to incorporate the diverse, and often conflicting, interests of the actors involved.
About the Training
The training consists of three interrelated elements, which emphasize the cross-disciplinary and cross-sectoral dimensions of water diplomacy:
Communication through a water dialogue across borders: How can we better communicate to understand each other's opinions, perceptions and presumptions about water?
Cocreation through transdisciplinary water thinking: What are the interdisciplinary and transdisciplinary tools to cocreate the knowledge for dealing with complex water problems?
Collaboration through multi-scale water governance: How to involve the stakeholders from different governance levels, from local to global? How do we establish cross-sectoral collaboration and inclusive approaches at the same time?
The training will start with a virtual preparation period of 4 weeks, during which the participants will familiarize themselves with the programme content and complete several assignments. Then, the on-site phase will be carried out through a five-day course. After the completion of the on-site phase, the participants will be enrolled within the programme for another period of 8 weeks to co-create several outputs within teams. Thus, the total duration of the training will be three months.
Cost
Swedish Institute Alexandria will cover the travel and accommodation costs of participants.
Eligibility
Open to young professionals working in the field of water and sustainability from the Middle East and North Africa (MENA) region and Europe;
Accepted participants will have a master-level university degree or at least two years of full-time work experience in a relevant field, and a concrete interest in social, political, legal and communicative aspects of water;
While the age of participants will not be a final criterion, the training aims to involve professionals between 25 and 35 years old. For applicants with children, the upper age limit is 40;
Participants must be able to communicate fluently in English.
Application
You must present all the below requirements in one PDF document:
Application Form
If you have a master degree: Abstract of your master thesis
If you don't have a master degree: An evidence of your relevant work experience, such as a professional publication, or a reference letter from former/current employer
Copy of passport
Contact information sheet with a table, including your full name, age, passport number, city of departure, mobile phone number
Send queries and your application package to [email protected]
Important Dates
August 17, 2017: Announcing the call
August 27, 2017: Deadline for Submission
August 31, 2017: Announcing participants
September 1 – 30, 2017: Travel Arrangements
October 29 – November 2, 2017: Training at SwedAlex
For more information, visit Water Diplomacy Training for Young Professionals.