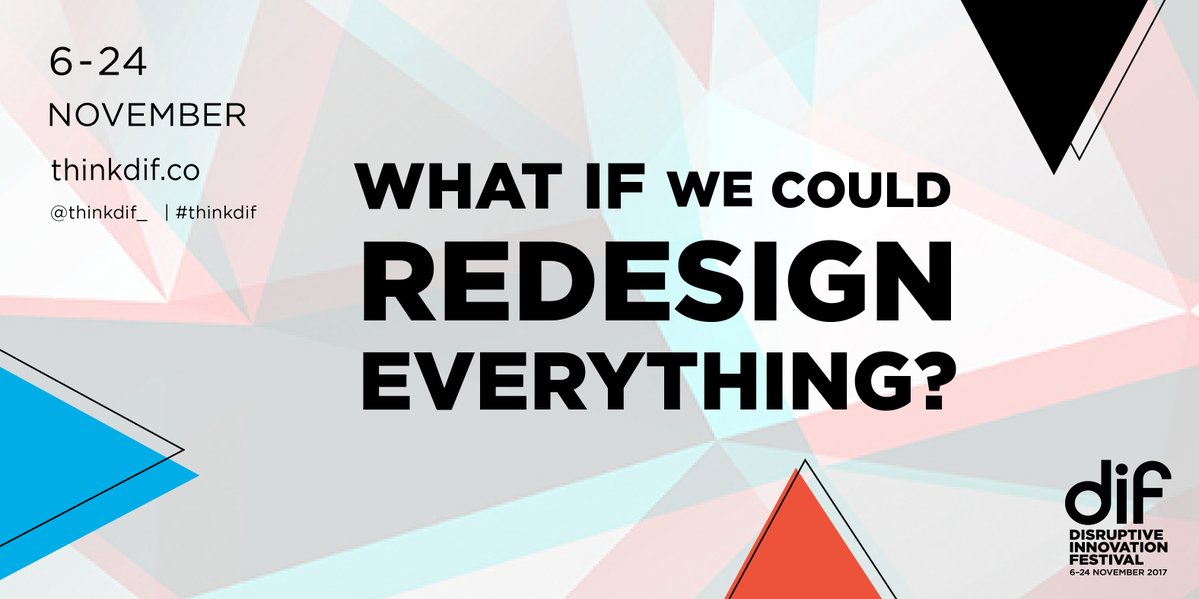 Apply to Speak at the Disruptive Innovation Festival 2017
Deadline: October 12, 2017
The Disruptive Innovation Festival (DIF) is a three-week-long online festival of ideas that asks the following question to economists, entrepreneurs, academics, designers, futurists, city planners and more: What if we could redesign everything? In 2016, the DIF hosted over 300 sessions and 500 speakers, gathering 134k+ website visitors from 180 countries. It is free for a global audience to access and contribute to from November 6 to 24, 2017.
Sessions are your opportunity to give a talk or host a discussion about a topic you're passionate about. The DIF provides the platform, all you need is an idea and an internet connection! Don't miss the chance to share your inspiring ideas, innovations and technologies.
Eligibility
The DIF encourages individuals, organisations, entrepreneurs, designers and educators to share their stories and innovations.
Whether in a team or going solo, you should be prepared to design, promote and facilitate your session.
How to Apply
Apply to speak by creating a My DIF account and follow the link to the speaker application. You'll get the chance to explain what your session idea is and the format you'd like to deliver it in.
Take a look at the DIF 2017 Speaker Guide for more information.
The deadline for applications is Thursday 12th October 2017, but the sooner you get your application in and your session listed on the schedule, the more time there will be to start building your audience.
They will get in touch within seven days to let you know if you've got through to the next stage. If you have any questions about your application, please contact us at [email protected].
For more information, visit Disruptive Innovation Festival.