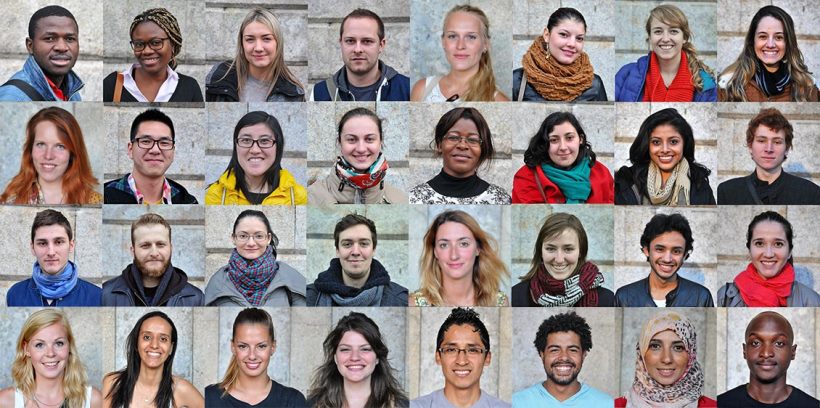 Apply for Erasmus+ Programme's Mobile+ 3 Scholarships to Study Abroad
Deadline: September 15, 2017
Applications for the MOBILE+ 3 scholarships are now open. The MOBILE+3 project, (Mobility for International Learning Experiences) Coordinated by the University of Porto, Portugal and financially supported by the European Commission through the Erasmus+ Programme, aims at fostering mutual enrichment and a better understanding between Portugal and specific institutions in partner countries, through the encouragement of student, academic and administrative staff mobility and the transfer of know-how and best practices.
The Erasmus+ programme aims to boost skills and employability, as well as modernizing education, training, and youth work. The seven-year programme will provide opportunities for Europeans to study, gain work experience and volunteer abroad between the University of Porto and each one of the 42 partner institutions from the 14 countries.
Eligibility
In order to be eligible for a scholarship under this project, you must:
Be a student or staff from an institution which is a part of the project's Consortium.
The MOBILE+3 project offers grants for exchange mobility. As so, all the students must be registered in a HEI
and enrolled in studies leading to a recognized degree or another recognized tertiary level qualification.
For Undergraduate studies: Must be enrolled at least in the second year of higher education studies in order to be eligible.
For Masters studies: Must have completed at least one semester at the home institution before undertaking an exchange period.
For Doctorate studies: Must have completed at least one year of studies and have already started a research project.
For academic and administrative staff: Must work full-time at a partner institution of the project in order to be eligible to apply for a grant.
All applicants must receive the formal support of their home institution, through the issuing of a support letter. This document is mandatory at the application stage.
Application
Before starting to fill in the application form, you must have all the certificates and language skills required to attend the sought programmes(s) and the institution(s).
You must start by creating a new account, choosing your new username and password on the application page.
The Application Form can be filled in English or Portuguese only for students applying to the University of Porto.
After selection, the candidates approved to the MOBILE+3 scholarship should also fulfill the admission criteria of each host institution.
If an applicant submits more than one application, the system will automatically consider the most recent one.
Please carefully go through this application tutorial as well as the application guidelines.
For more information, visit MOBILE+3 scholarship.