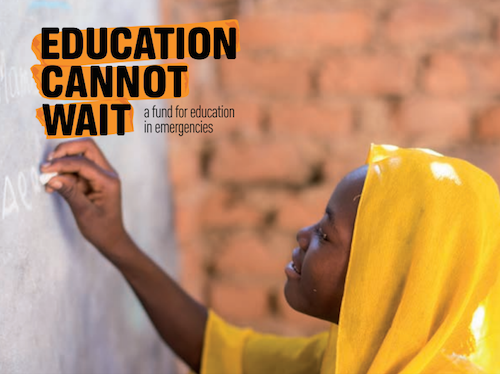 Education in Emergencies University Challenge 2017 (Win a Sponsored Trip to Canberra)
Deadline: September 17, 2017
Do you have an innovative idea that could positively change the lives of millions of young people? Then apply for the Education in Emergencies (EiE) University Challenge 2017. The EiE University Challenge is a unique opportunity for students to combat the quality of education available in emergency situations. Participants with the most innovative ideas will be flown to Canberra to present their proposal to a panel of industry experts.
Currently 75 million children and young adults are out of schools in 35 crisis-affected countries due to natural disasters, conflict and other crises. Emergencies have a devastating impact on the quality of education available in a country. This can involve closures of schools, a degradation in the quality of teaching, and in extreme situations, the total collapse or destruction of an education system. Education is often eclipsed by more urgent lifesaving needs. The Education in Emergencies Challenge is your chance to make a positive and tangible impact in the lives of those who need it most.
Opportunity Areas
Organizers are looking for a range of innovative ideas that address one or more of the following questions:
How might we activate and train local communities, and teachers, to participate in education in emergency situations, particularly for girls?
How might we use readily-available technology to disseminate educational materials in emergency situations?
How might we facilitate the transition of students to new school systems in emergency settings?
How might we create safe spaces for children, especially girls, to learn in emergency situations?
Prizes
Grand Prize: Trip To Canberra To Present To InnovationXchange & DFAT – Winners will be flown to Canberra in October to present your incubated idea before InnovationXchange and the Department of Foreign Affairs. Flights, Accommodation and Dinner included (for up to two members);
Uni Club Prize: $1000 Grant – For the university club who produces the most submissions with a financial grant for their assistance in helping us to spread the word!
Individual Prize: $250 Travel Voucher – for lucky individual applicant! Every application will go into the running to win this bonus prize!
Eligibility
Open to everyone around the world;
Applicants should be from 18-28 year old. If you are not in this age group but still want to get involved, find a partner or group with members in this age range to work with!
Application
Your idea needs to be submitted via a proposal and provide an overview of your idea. A proposal template, list of guiding questions, and resource pack are available here which will help you complete your application.
For more information, visit EiE University Challenge.