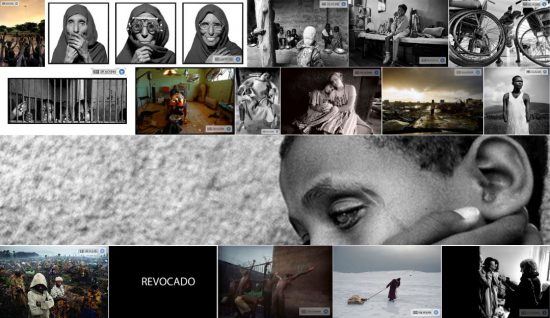 Luis Valtueña International Humanitarian Photography Competition 2017 (€6,000 Prize)
Deadline: November 10, 2017
Entries are now accepted for the Luis Valtueña International Humanitarian Photography Competition. This is the twenty-first consecutive year in which Doctors of the World–Médicos del Mundo (MdM-Spain) has conducted the Luis Valtueña International Humanitarian Photography competition. The contest is a reference within the world of photography, which seeks to extol humanitarian values and solidarity.
Since 1997, Médicos del Mundo has annually awarded the Luis Valtueña International Humanitarian Photography Prize; A project that was born two decades ago as a tribute to the memory of Luis Valtueña, Manuel Madrazo, Flors Sirera and Mercedes Navarro, doctors of the World doctors killed in Rwanda in 1997 and in Bosnia in 1995 when they were working on humanitarian aid projects.
The competition has become a reference in the world of photography, which is extolling humanitarian values and solidarity, collecting real stories embodied in images that become testimony and denunciation of social injustices. In other words, in these 21 years of humanitarian photography, the spirit of the organization has been kept alive to combat all diseases, including injustice.
Prize
The winner will receive a project grant of 6,000 euros (amount before tax, which depends on the winner's nationality and situation) to develop a photography project composed of at least 50 photos and a 30-minute video shoot related to the work of MdM-Spain, whether in Spain or in other countries where the organization is
undertaking humanitarian action or international cooperation programs.
The winner together with MdM-Spain will define the objectives and the development of the project, taking into account common interests and the operative security conditions related to possible destinations. The amount of the grant should cover all expenses needed to develop the project.
Once the project's terms are settled, MdM- Spain will not demand an account of those expenses. The grant will be given in three parts: 50% after the judges' decision, 25% when the project starts and the remaining 25% when the project concludes.
Along with the winning entries, MdM-Spain will select other photos from all those submitted to form part of a travelling exhibition.
Eligibility
The competition is open to adult amateur and professional photographers of any nationality.
Requirements
Photographs must be related to any of the following themes: humanitarian action, international cooperation, social exclusion, human rights violations, armed conflicts, natural disasters, refugee and immigrant populations or socially excluded groups.
Each participant will be allowed to submit a maximum of ten photographs, which can be distinct or part of a series.
Only photos taken between January 2016 and October 2017, which have not been previously entered, will be accepted. Photos must be submitted in digital format.
Photographs must be sent in JPEG format via WeTransfer with a minimum resolution of 300 ppi/ppp, all high quality (12) compressed images with an Adobe RGB or SRGB color profile. The images must have a minimum size of 40 cms on their smallest side and must not bear any mark identifying the entrant.
The digital image's original structure can only be manipulated through darkroom techniques such as adjusting the brightness, contrast and color, underexposure and overexposure. No other change to the original digital image will be allowed.
Application Process
The images will be sent by E-mail to: [email protected] with the subject line: XXI PREMIO LUIS VALTUEÑA + ENTRANT'S NAME AND SURNAME.
Along with the photographs, entrants must ALWAYS submit a completed entry form downloadable from here.
For more information, visit Médicos del Mundo.