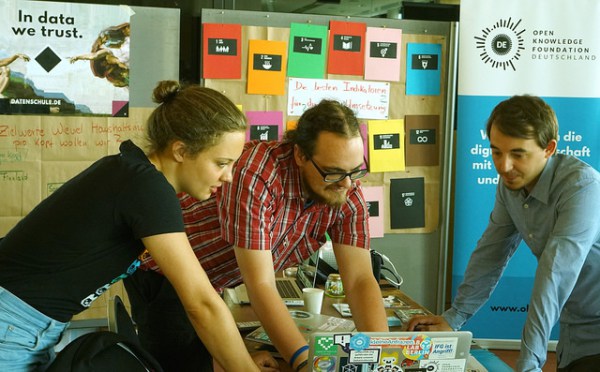 Open Knowledge Foundation Prototype Fund 2017 (Up to €1.2 Million for Open Source Projects)
Deadline: September 30, 2017
Applications are open for the third round of the Open Knowledge Foundation Prototype Fund. The Prototype Fund supports ideas in civic tech, data literacy, data security, and software infrastructure. With a grant of up to €30,000, software developers, hackers, and creatives can write code and develop open source prototypes over a period of six months. In addition to the topics civic tech, data security, data literacy and software infrastructure, this third call goes out to projects with the focus: More diversity: Open Source for everyone!
The Prototype Fund is a project of the Open Knowledge Foundation Germany, funded by the Federal Ministry of Education and Research (BMBF). The Prototype Fund brings iterative software development and government funding together. Around 40 projects will be funded over the next three years. The BMBF will grant 1.2 million euros in funding in total.
Benefits
Up to €30,000 in funding over six months;
Professional coaching in user-centered design and mentorship by our expert network;
Media outreach through our network.
Eligibility
You are eligible to apply if

You're a German resident, self-employed and paying German taxes. (German citizenship is not required.)
Your project is being published under an Open Source license. The code is publicly accessible, for example via GitHub or Bitbucket;
You're a legal adult.

All applications must be in German as the program is funded by the German government.
Judging Criteria
The jury will pay particular attention to the following:
Does the project belong in the field promoted by the Prototype Fund; does is perhaps address the focus topic of the round?
Scope and social impact of the project – How many people benefit from your project?
Innovation – How new and exciting is your idea?
Realizability – Do you have the necessary skills to implement the idea, and is the idea realizable within 6 months?
Application
All applicants who meet the eligibility requirements can proceed to complete the application here.
For more information, visit Prototype Fund.