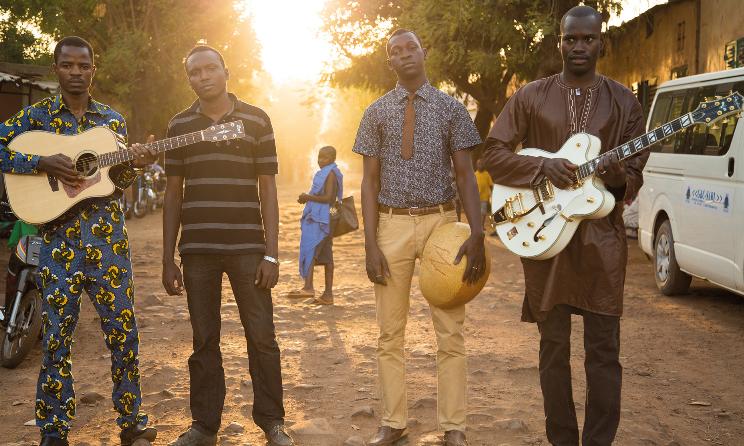 MIAF Music In Africa Connects – Artist Mobility Program 2017
Deadline: August 31, 2017
The Music In Africa Foundation (MIAF) is pleased to invite musicians to apply for touring support as part of its recently launched Music In Africa Connects – Artist Mobility Program. The program supports musicians in seven African countries affected by conflict, to undertake live music performances (tours) and collaborations, provided that such activities do not compromise the safety of the participants. Participating countries are Sudan, South Sudan, Somalia, Nigeria (Northern), Chad, Mali and Niger.
The mobility program offers support for three types of tours:
National (where musicians tour locally in their own countries).
Regionally (across Africa).
Internationally (Germany).
This call is for NATIONAL TOURS only.
Funding
Applicants may request up to €2,000 for the following eligible costs:

Travel and transportation costs (maximum €600);
Accommodation (maximum of €50 per night, per person);
Daily meal allowance (maximum of €20 per day, per person);
Technical support: sound, lighting, equipment (maximum €200);
Publicity: design, printing, distribution (up to the value of €100);
Coordination, administration and management costs (up to the amount of €200).
Eligibility
Open to all musicians from the participating countries such as solo musicians, bands etc;
The participating countries for this call are Sudan, South Sudan, Somalia, Nigeria (Northern), Chad, Mali and Niger;
The bulk of the activities must take place outside the city/location where the artist or band is based and must not go beyond the country;
Touring projects applied for must start from October 15, 2017 onwards and must be completed by December 15, 2017;
Budgets submitted must adhere to stipulations as indicated in the call;
The artist or band must have a valid bank account;
The artist or band must be based in the eligible countries listed above;
All activities must avoid high-risk areas. Applicants must confirm that they have made efforts to ascertain this.
Application
The following are mandatory application documents:

Legal identification documentation of the applicant: ID/passport copy (for individuals and organisation representatives); registration documents (for companies);
‍Track record as an active musician: an up-to-date Music In Africa profile URL with an up to date biography and at least one song;
‍Project budget: projected income and expenditure in euro (€);
‍Tour schedule including calendar of activities;
‍Letters from hosts, partners and stakeholders confirming their involvement with the project;
Letter from the applicant's bank – official bank-stamped letter verifying that the applicant has a bank account.

Additional attachments such as CV, press coverage, weblinks, evidence of recognition awards, public appearances, etc. will be accepted as attachments to the application but are not mandatory.
For inquiries, email [email protected] The deadline for applications is August 31, 2017 (midnight CAT).
For more information, visit MIAConnects Artist Mobility.