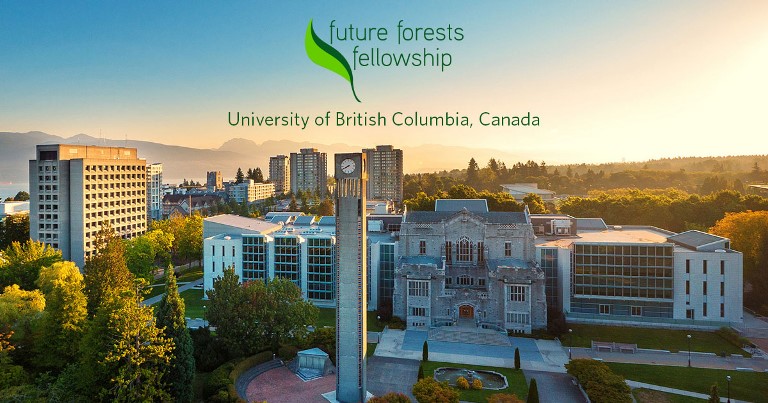 University of British Columbia Future Forests Fellowship 2017 (Up to $280,000 Grant)
Deadline: November 24, 2017
Are you the world's next top PhD student? Apply for the Future Forests Fellowship. The University of British Columbia (UBC) Faculty of Forestry's Future Forests Fellowship aims to attract and retain world-class doctoral students by supporting students who demonstrate both leadership skills and a high standard of scholarly achievement in graduate studies. UBC is ranked in the top 40 research universities in the world. As one of the world's top forestry schools, the Faculty of Forestry at the University of British Columbia is giving away the largest single grant (up to $280,000) for a forestry student.
Forestry education in British Columbia has never been better. UBC's forest education is keeping pace with changing social values and an increasingly knowledge-based forest sector. Programs offered are progressive and timely. Today's students not only learn about topics like the biology of trees, innovative wood products, and forest engineering, they are taught about ecological and cultural issues related to the forest.
Students learn to use the latest technology available to manage forests thoughtfully and efficiently. Faculty are committed to meeting future challenges in forestry through in-depth, cutting edge research. In fact, UBC Forestry receives the highest level of forestry research funding of any forestry faculty in Canada.
Benefits
Fellowship recipient will receive $70,000 CAD annually for up to four years.
The fellowship is intended to cover all expenses incurred in the preparation and conduct of research.
Eligibility
Both domestic and international students are eligible to apply.
The fellowship recipient should intend to enroll in a PhD program and conduct research focused in British Columbia in one of the following areas: Forest Products Biotechnology – Bioenergy – Forest Genomics – Climate Change – Urban Forestry – Forest Management – Conservation – Forested Landscapes – Salmon Ecology – Forest Health – Forests and Indigenous Peoples – Forests and Human Health.
FFF applicants must have a minimum A+ standing in each of their last two years of full-time study. GPA is calculated using all courses taken in a given year. For example at UBC, A+ standing is 90% and higher. At other universities, A+ standing is determined from marking keys that accompany transcripts.
Applicants must be seeking financial support for their first doctoral degree.
To receive funding, the successful recipient of the Future Forests Fellowship must:

Remain enrolled as a full-time student in the UBC Forestry doctoral program and demonstrate continued satisfactory progress documented through annual progress reports;
Not hold any other awards from the Canadian government or the University of British Columbia at the same time as the Future Forests Fellowship.
Application
For a FFF application file to be complete, the following materials must be submitted prior to the deadline:
This Future Forests Fellowship application form.
One Future Forests Fellowship reference form. The FFF reference is in addition to the 3 references required as part of the Forestry PhD program application. The FFF reference form may be downloaded here.
A completed UBC PhD Forestry online application and fee, submitted via the procedure outlined here.
Note that the PhD online application requires supporting documentation. This includes:

Transcripts for all post-secondary institutions attended;
Three references. These references are in addition to the FFF reference requirement;
English Language Proficiency test score (if applicable);
Letter of Intent;
Curriculum Vitae

Both application and reference forms must be submitted via email to the UBC Forestry Graduate Program office: [email protected]
The FFF and PhD applications, plus all required supporting documentation, must be submitted by 4pm PST, Friday, November 24, 2017.
The award recipient announcement will be made in January 2018.
For more information, read the FFF Guidelines or visit Future Forests Fellowship.