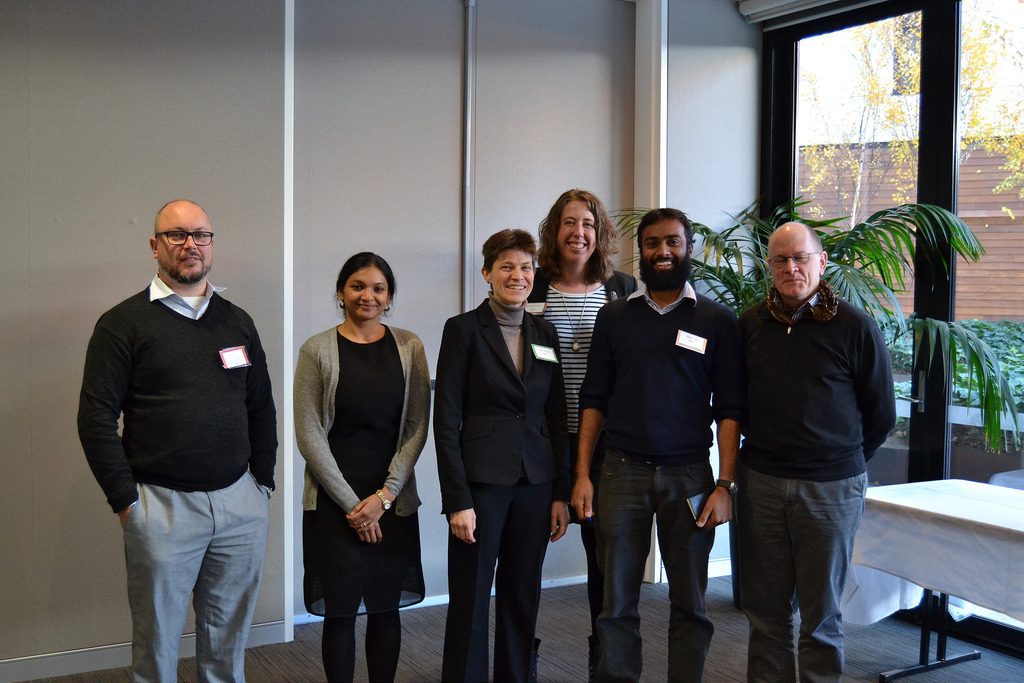 INTREPiD International Post-Doctoral Fellowship Programme 2018 (Funded)
Deadline: November 19, 2017
Apply now for the INTREPiD Post-Doctoral Fellowship Programme 2018. INTREPiD is a new International Fellowship Programme for talented young researchers in Life Sciences supported by the Center for Genomic Regulation (CRG) and H2020 Marie Curie Actions– People 2016 COFUND Programme. The Programme aims at enabling outstanding junior scientists of all nationalities to develop a competitive research project in life sciences at CRG, thus promoting the transnational mobility and career perspectives of young scientists in Europe.
Fellows will benefit from an exciting international scientific environment and an integrated training programme, including access to state of the art infrastructure, lectures and seminars, specialised scientific and technological courses, complementary skills training and career development activities, postdoctoral symposia and retreats, as well as social activities.
Research Areas
Successful candidates will join research groups with top-level scientists and will carry out their research in the following areas of biomedicine:
Bioinformatics and Genomics Program: Roderic Guigó
Cell and Developmental Biology Program: Elvan Boke, Sebastian Maurer
Gene Regulation Stem Cells and Cancer Program: Bernhard Payer, Fátima Gebuer, Maria Pia Cosma, Thomas Graf
Systems Biology Program: Ben Lehner, Nicholas Stroustrup
Cost
Fellows' travel and accommodation costs will be covered by INTREPiD.
Eligibility
Candidates can be of any nationality, but must undertake trans-national mobility, which means that candidates must not have resided or carried out their main activity (work, studies, etc.) in Spain for more than 12 months in the 3 years immediately prior to the call deadline. Furthermore, applicants working at CRG for more than 3 months before the deadline will not be considered.
Candidates must have a PhD degree from a recognized university, plan to obtain a PhD degree by the time of employment, or have at least four (4) years of full-time equivalent research experience. Candidates who already hold a PhD degree at the time of application are eligible to apply only if they passed their PhD exam (or equivalent) in the four years prior to the call deadline. Exceptions up to 3 years for maternity/paternity leaves and other documented career breaks will be considered;
Candidates must have at least one publication as first author (either in press or published) at the time of the deadline;
Candidates must provide two letters of reference.
Application
Applications for the INTREPiD programme are accepted exclusively through the online application system. The application deadline is November 19, 2017, at 5:00pm (local time).
Key Dates
Call deadline: November 19, 2017
Pre-selection of candidates: November 20-29, 2017
Submission of proposals by pre-selected candidates: December 1 – 13, 2017
Evaluation of projects: December 14, 2017 – January 3, 2018
Oral interviews: January 29-30, 2018
Notification to candidates: February 5, 2018
Start date of fellowships: March – May, 2018
For more information, see FAQ or visit INTREPiD International Fellowship.