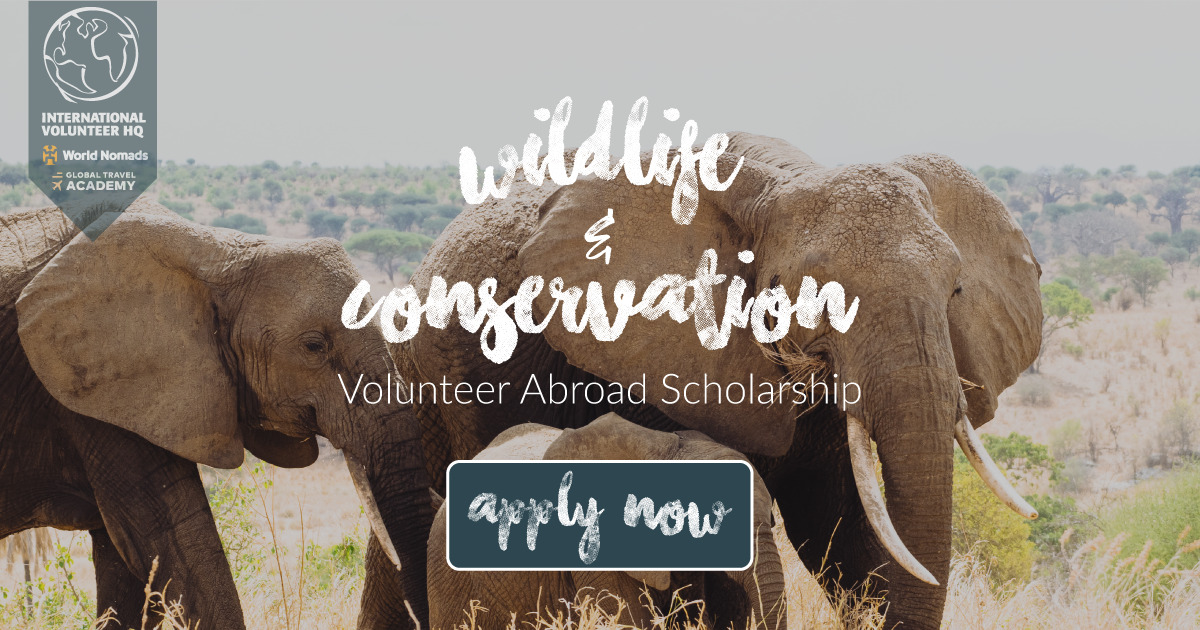 IVHQ Wildlife & Conservation Volunteer Abroad Scholarship 2017-2018 (Funded)
Deadline: September 13, 2017
Calling all volunteers who love nature and wildlife to apply for the Wildlife & Conservation Volunteer Abroad Scholarship with IVHQ, World Nomads and Global Travel Academy. The scholarship recipient will be able to volunteer in any one of the 20 destinations in which IVHQ offers Wildlife and Animal Care or Environment and Conservation volunteer projects.
The mission of International Volunteer HQ (IVHQ) is to change the face of volunteer travel. Established in 2007, they have grown to become the world's leading volunteer travel company, working in over 35 destinations around the world and placing thousands of volunteers abroad every year.
They are focused on providing affordable volunteer travel experiences that are responsible, safe and high quality. Their programs heighten global awareness and cultural understanding through the skills and expertise taken by volunteers to their host communities, and through the experiences and lessons that volunteers take back to their own countries and cultures.
Scholarship
The scholarship includes:
2-week wildlife or conservation volunteer abroad project with IVHQ in the destination of your choice;
Flight voucher (to the value of AU$1000) from World Nomads;
2-week travel insurance policy from World Nomads;
The 'Certificate in International Volunteering' online course from Global Travel Academy.
Eligibility
Open to anyone of any nationality who is over the age of 18 with a passion for conservation and wildlife;
You need to come with a willingness to learn and get out of your comfort zone, while being immersed in a new country and culture alongside other international volunteers.
Application
To start your scholarship application, simply browse and select the wildlife or conservation volunteer project that you would like to join, then complete the scholarship application form. There are five projects to select from:
Animals & Wildlife Conservation Projects
Coastal & Marine Conservation Projects
Jungle & Forest Conservation Projects
Turtle Conservation Projects
Environmental & Agriculture Conservation Projects
Applications for the scholarship close at 7:00pm on September 13, 2017 (PST). Voting for the scholarship winner will begin on September 20, 2017. A group of finalists will then be shortlisted to win the Wildlife & Conservation Volunteer Abroad Scholarship, and voting will be open to the public to select the overall winner.
For more information, see FAQ or visit Wildlife & Conservation Volunteer Abroad Scholarship.