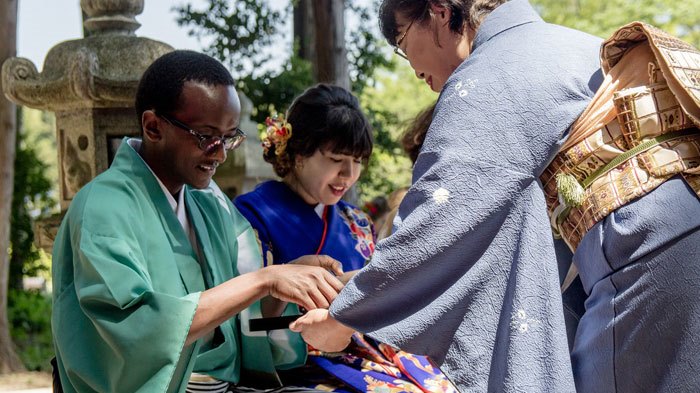 ABE Initiative Master's Degree and Internship Program for Africans (Fully funded to Japan)
Deadline: October 31, 2017
Applications are currently open for the ABE Initiative. The objective of Master's Degree and Internship Program of the African Business Education for youths (ABE Initiative) is to support young personnel who have the potential to contribute to the development of industries in Africa. This program offers opportunities for young African personnel to study masters courses in Japanese universities and experience internships at Japanese enterprises.
The ABE Initiative was launched based on this recommendation and it is expected that the duration of stay for participants of this program in Japan will be a maximum of 3 years. The expected outcome of the program is a network of potential contributors to the development of African industries who will also lead Japanese private sector to engage further in economic activities in/towards Africa.
Benefits
Tuition at Japanese university for master's degree programs (and research student).
Allowances for living expenses, outfit, shipping etc.
A round-trip airfare.
Expenses for support programs during the study in Japan, including the costs of observation tours and internship.
Eligibility
Citizens of one of the 54 African countries are eligible.
Young individuals from the private sector who are or will be involved in economic activities in the local private sector, maintaining and developing strong ties with Japanese companies are encouraged to apply.
Young government officials, such as civil servants, who take part in governance and policy-making in order to enhance industries to whose development Japanese companies can contribute can apply.
Young educators who are responsible for educating in Higher Education and TVET (Technical and Vocational Education and Training) institutions in Africa, in order to enhance capacity building in related industries can apply.
Applicants should be between 22 and 39 years old (as of April 1st in the year of your arrival in Japan).
Must be a bachelor's degree holder.
Applicants from government sectors/ educators who have both of at least 6 months working experience at their current organization and have permission from their current organization can apply.
Applicants should have adequate English proficiency, both in written and oral communication (IELTS score of over 5.5 is preferred).
They should clearly understand the objective of this program and have a strong will to contribute to the industrial development of their country while broadening and strengthening the linkage between their country and Japan.
Should not currently be applying or planning to apply to scholarship programs offered by other organizations.
Have good health condition, both physically and mentally, to complete the program.
Application Process
Begin your application by downloading and completing application form and all necesary documents here.
Submit the original application form with the necessary document(s) to JICA office. To see all JICA offices in your country and their respective submission deadlines, please visit here.
For more information, please read the Guidelines or visit ABE Initiative.