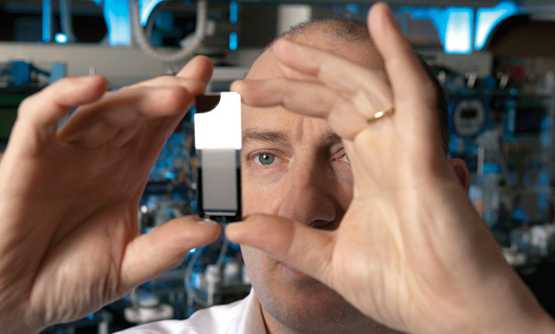 Royal Society/Wellcome Trust Sir Henry Dale Fellowship 2017
Deadline: November 20, 2017
Applications are currently open for the 2017 November round of Sir Henry Dale Fellowship. This fellowship scheme is for outstanding post-doctoral scientists wishing to build their own UK-based, independent research career addressing an important biomedical question. If you are a biomedical researcher, the aim of this scheme is to enable you to establish yourself as an independent researcher leading a unique and innovative programme of research. It allows you to build your research team and establish the collaborations and networks necessary to answer your own research questions.
By the end of the fellowship, the expectation is that you will have delivered work that is important, original and has impact and that you will have developed an international reputation as an independent research leader in your field. The scheme supports research ranging from the molecules and cells vital to life and their role in the global spread of disease, to clinical and public health research seeking to improve the quality of healthcare. It brings together the Royal Society and the Wellcome Trust, two of the world's most prestigious and influential scientific organisations, in their shared commitment to supporting the future leaders of biomedical research.
Benefits
Fellowships are tenable for five years in the first instance, with the potential to apply for competitive renewal for an additional three years and may be taken up on a part-time employment basis, where appropriate.
A basic salary for the Fellow, as determined by the host organisation; an additional Wellcome Trust enhancement of £7,500 per annum will be provided.
Research expenses, including research assistance if required (normally a graduate research assistant or technician; requests for additional research staff may be considered where fieldwork or clinical studies in a low- or middle-income country are proposed).
Travel and subsistence for collaborative travel or scientifically justified overseas visits of normally up to one year.
Overseas allowances, where appropriate, for applicants working in low- or middle-income countries for 12 months or more.
In addition, the funders will provide:

an inflation allowance.
a Flexible Funding Allowance.
a contribution towards indirect and estate costs funded by the Royal Society (currently set at £11,000 per annum per Fellowship).
Eligibility
PhD holders and researchers with significant postdoctoral research experience are eligible to apply.
Intending applicants should have spent less than two years with their current department.
You must have made intellectual contributions to research that have been published in leading journals, and be able to demonstrate your potential to carry out independent research.
You must have an eligible sponsoring host organisation in the UK with the support of the relevant Head of Department, or equivalent e.g. Centre Director, Head of School, etc., who can guarantee that you will be supported in developing your own independent career and that adequate space and resources will be provided for the duration of the award.
This scheme is not open to individuals who wish to combine research with a continuing clinical career in medicine, psychology, dentistry or veterinary practice.
Application Process
Submit your preliminary application by November 20, 2017, through the Wellcome Trust Grant Tracker.
Your eligibility will be accessed after preliminary submission. If your application is suitable, you will be invited to submit a full application.
For more information, visit Sir Henry Dale Fellowship.