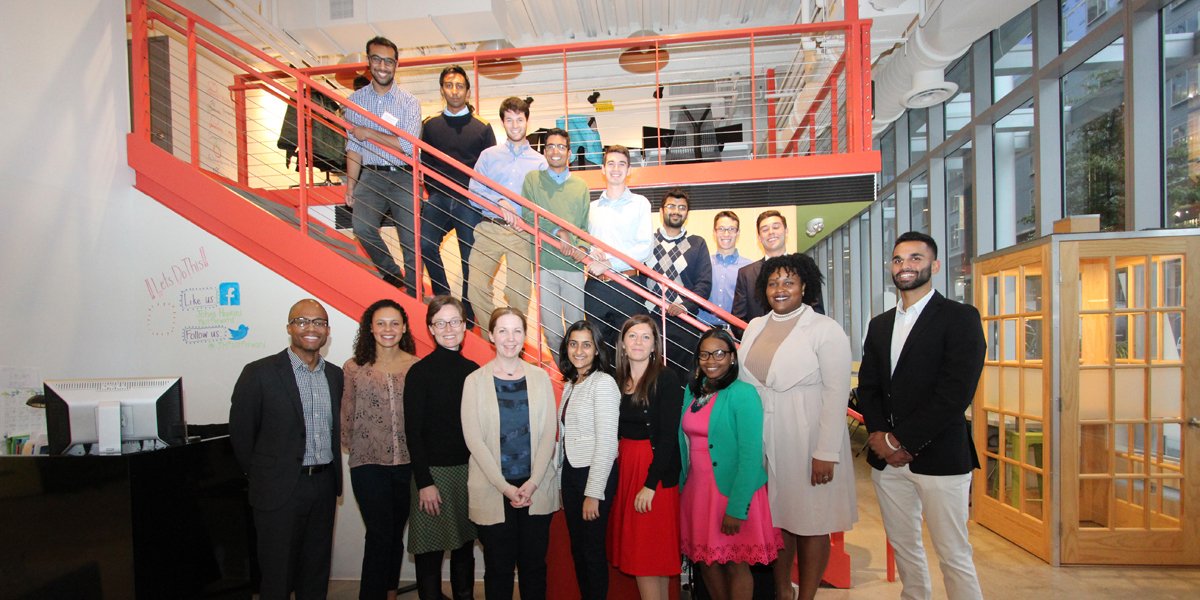 Apply to the Social Innovation Lab at Johns Hopkins University 2017-2018
Deadline: October 2, 2017
Social Innovation Lab is now accepting applications for its 2017-2018 cohort. The Social Innovation Lab (SIL) at Johns Hopkins University accelerates emerging ventures and leaders that seek to change Baltimore and the world. SIL does this by providing funding, mentorship, office space, and workshops to help innovative non-profits, mission-driven companies, and disruptive technologies develop and grow into thriving, sustainable ventures that make a measurable impact.
SIL seeks driven, altruistic applicants – people who see a problem, are thoughtful and deliberate at developing a potential solution rooted in extensive research or experience, and are willing to exert extraordinary dedication to make the potential solution a reality.
Benefits
SIL provides ventures with the opportunity to:
Develop and refine strategies for growth and sustainability;
Establish and meet critical milestones to move the venture forward; and,
Connect and collaborate with other entrepreneurs. SIL's cohort model allows participants to learn from, and collaborate with, each other along the entrepreneurship journey.
Up to 10 ventures will be accepted into the cohort and each will receive:
$1,000 in funding for the venture with the potential to receive additional funding up to $25,000
Dedicated mentors and access to an extensive network of advisors
Workshops and sessions where venture leaders learn from experienced entrepreneurs and social sector leaders
One-on-one coaching and support from SIL's Director (including guidance on setting milestones, addressing challenges as they arise, and navigating resources)
Office and meeting space
Pro bono accounting and legal support
Opportunities to pitch potential supporters at SIL events, including the annual Impact+Innovation Forum
Eligibility
To be eligible:
Applications may be submitted by:

Residents of the greater Baltimore area, or
Students, faculty, or staff at Johns Hopkins University/Medicine (any location)

Applications may be submitted on behalf of ventures that are in the prototype/pilot phase or already launched and operating (ventures must be beyond the idea stage and must be able to demonstrate accomplishments, traction, or impact)
Ventures may be nonprofit, for-profit, or not yet incorporated
Evaluation Criteria
Applications will be evaluated based on leadership ability of the applicants, boldness and originality of the venture, accomplishments to-date, financial feasibility and sustainability, and more.
Application
To access the application, visit http://tinyurl.com/sil2017application. The deadline to apply is Monday, October 2 at 12 p.m. (noon) Eastern Time.
For more information, visit Social Innovation Lab.