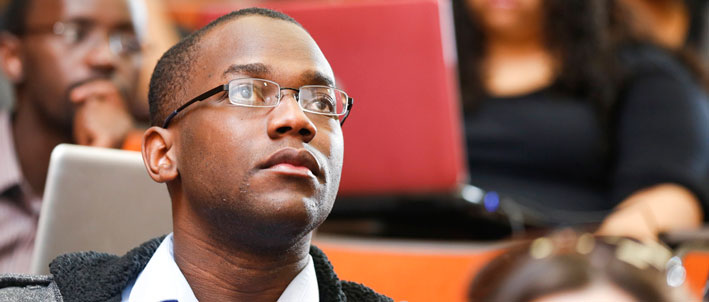 Doctoral Research Scholarships Program for Foreign Students (DE) 2018/19 ($21,000)
Deadline: September 22, 2017
Are you an international Ph.D student in Quebec? This opportunity is for you. The Doctoral Research Scholarships Program for Foreign Students (DE) of the Fonds de recherche du Québec – Nature et technologies (FRQNT) aims to stimulate international student's interest in beginning or pursuing doctoral studies in Québec and provide financial support to leading international Ph.D. candidates in the natural sciences, mathematics and engineering fields. The scholarships are aimed at foreign students who had been preselected by a Québec University and who wish to carry out their doctoral studies in the natural sciences, mathematics and engineering fields.
Scholarship
The maximum annual value of the doctoral research scholarship for international students is $21,000.
Eligibility
Applicants must:
Meet all eligibility criteria by the competition deadline on November 1, 2017.
Have been preselected by a Québec university by September 22nd, 2017.
Not have obtained a Merit Scholarship for Foreign Students from the Ministère de l'Education et de l'Enseignement supérieur du Québec (MEES) or from one of the Fonds de recherche du Québec.
Not be a Canadian citizen or a permanent resident of Canada.
Not have submitted an application for permanent residence under Canadian immigration laws.
Specialize in the following areas: Aerospace, Information and communication technologies, Health technologies, Genomics, Nanotechnologies.
Only students who have been preselected by a Québec university may apply to the competition.
Universities may support two competition applications per year.
Application Process
Begin your application here.
Two letters of reference will be needed.
A copy of transcripts for every year of the applicant's university studies, whether they were completed or not (certificate, diploma, bachelor's, master's, doctoral, etc.).
A copy of the identification page of the applicant's valid passport from his/her home country or any other official document that established the applicant's citizenship.
A copy of your diploma unless there is a grade in this document. The applicant must also provide the transcripts for any equivalencies that were granted for courses taken in other institutions or as part of other programs. Any transcripts from institutions located outside North America must include a note from the applicant explaining the marking system.
The transcripts must be organized chronologically from newest to oldest.
Acknowledgements of receipt or letters from editors for articles that are submitted, accepted or in press.
For more information, please visit Doctoral Research Scholarships.