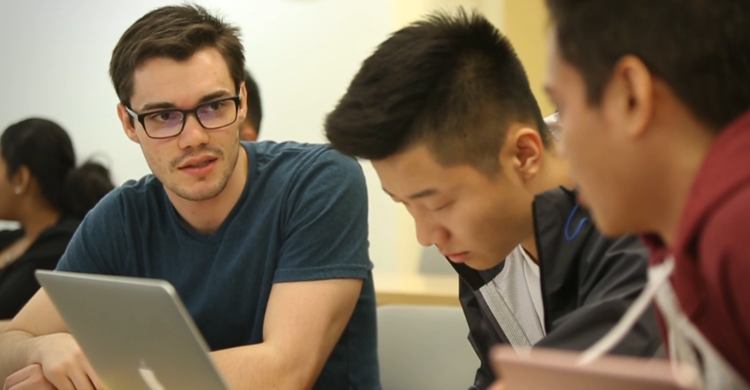 Apply for the Open Society Presidential Fellowship 2018 in New York, USA
Deadline: December 15, 2017
Apply now for the Open Society Presidential Fellowship 2018. The Presidential Fellowship is awarded yearly to recent JD, LLM, MPA, MPP, and MBA graduates from accredited law, public policy, and business schools. Based in the New York office, fellows pursue work related to human rights, good governance, and justice through an 11-month residence within the Executive Office at the Open Society Foundations.
Fellows will work with staff, grantees, and other fellows on special initiatives that address the legal, business, policy, and organizational issues confronted by the Foundations' various programs and projects. They will gain exposure and connections to the Open Society Foundations' leadership and partner organizations, and cultivate knowledge about open society strategies.
The fellowship is a unique opportunity to work at a high level within OSF. Upon completion of the fellowship, there is a one–year hiatus on rehire or consultancy contracts with OSF. Equipped with insight into leadership, fellows are encouraged to step beyond OSF to support civil society organizations and individuals at national, regional or international levels advancing rights, justice, and good governance.
Fellowship
Fellows will receive an annualized full-time salary of $65,000 (prorated for the 11 months) plus benefits.
Eligibility
Applicants for the fellowship should be MPA/MPP/JD/LLM/MBA students graduating in 2018 from an accredited U.S. law, public policy, and business school;
Fellows are selected for their scholarship, leadership, and commitment to the fields of nonprofit management, human rights, good governance, and justice.
Application
For MPP/MPA applicants only, please apply here.
A completed application consists of the following materials:

Personal Essays:

Explain the background, skills, experience, and personal characteristics that you have that will enable you to serve effectively as an Open Society Presidential Fellow. (600 words)
How do you plan to leverage the fellowship for your immediate next steps, as well as for your long-term career? (300 words)

Official Transcript
CV
Two Letters of Recommendation from any university advisor, university professor, or former or current employer.

If possible, please upload as one document. Incomplete applications will not be considered;
Recommendation letters can be included in the single uploaded document or can be emailed seperately to: [email protected] with "Presidential Fellowship [YOUR LAST NAME]" in the subject line.
For JD/LLM and MBA Fellowship
For MBA and JD/LLM applicants, please visit the NYU website to apply:
Deadline for MBA/JD/LLM applications: December 4, 2017.
For more information, visit Open Society Presidential Fellowship.