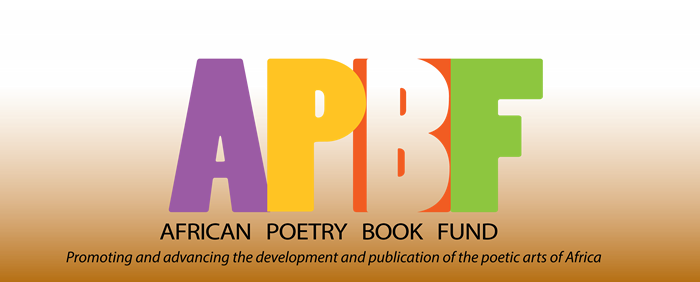 Apply for the Glenna Luschei Prize for African Poetry 2017 (USD $1,000)
Deadline: October 1, 2017
Applications are ongoing for the Glenna Luschei Prize for African Poetry 2017. The Prize for African Poetry is awarded annually to a book published in the previous calendar year by an African poet. This Pan African Prize, established to promote African poetry written in English or in translation and to recognize a significant book published each year by an African poet, is the only one of its kind in the world.
The Glenna Luschei Prize for African Poetry is named for poet, publisher, editor, businesswoman, and philanthropist, Glenna Luschei, who has also endowed in perpetuity the literary quarterly Prairie Schooner. Her generous contribution established this annual award.  In recognition of their invaluable support of APBF's work, Glenna Luschei has welcomed the use of her name for the Prize for African Poetry.
Prize
Author receives an award of USD $1,000
Eligibility
The prize is open to any book of original poetry, in English, published during the previous calendar year in a standard edition of a full-length collection of poetry written by any African writer;
Books must be submitted in the year after their publication, which means that books published in 2016 may be submitted for consideration;
An "African writer" is taken to mean someone who was born in Africa, who is a national or resident of an African country, or whose parents are African;
A standard edition is 48 pages or more in length;
Only poetry submissions in English can be considered, but published works of translation are welcome for consideration;
Self-published books are ineligible;
Books published by the APBF and its African Poetry Series are ineligible.
Application
Download the entry form. There is no entry fee but an entry form is required for each title submitted.
Please send four copies of each entry to the following address, postmarked between May 1 and October 1, 2017:
The Glenna Luschei Poetry Prize
The African Poetry Book Fund
Prairie Schooner
110 Andrews Hall
University of Nebraska-Lincoln
Lincoln, NE 68588-0334
The winner will be announced in December.
For more information, visit Glenna Luschei Prize for African Poetry.