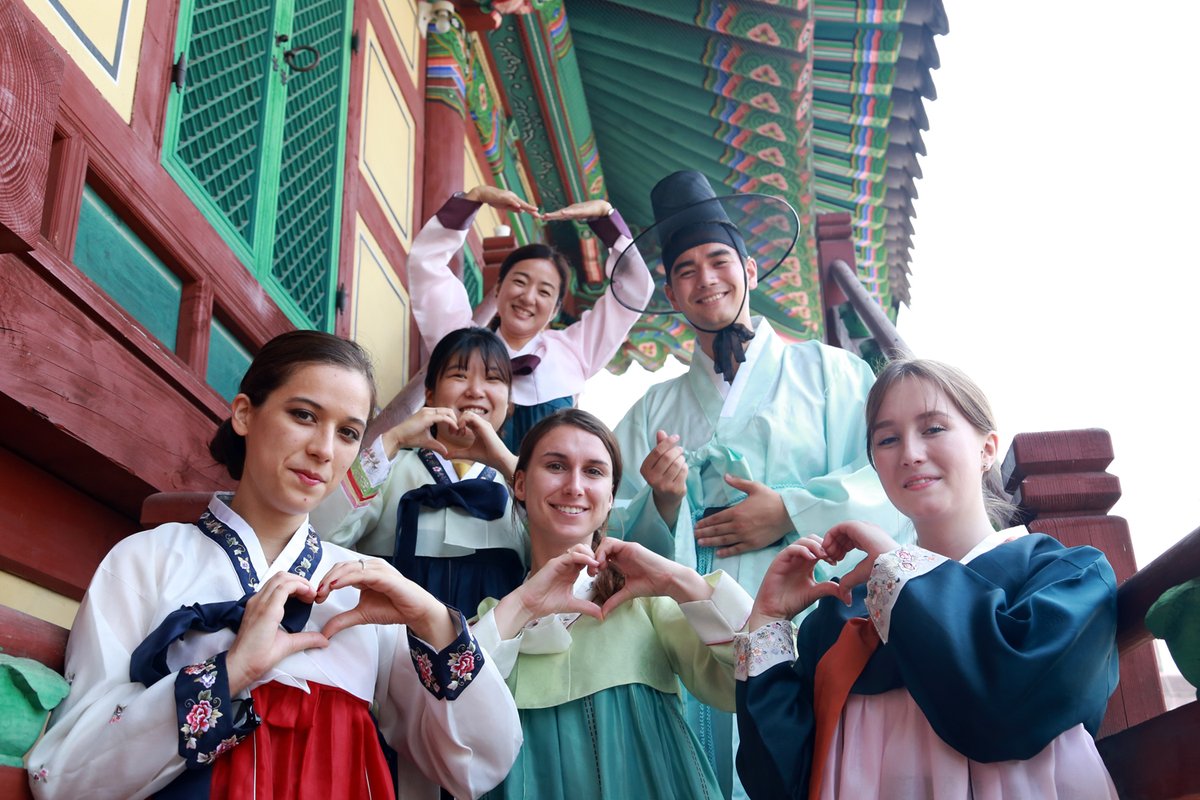 Critical Language Scholarship Program 2018 for American Students (Funded)
Deadline: November 15, 2017
Application for the 2018 Critical Language Scholarship Program is now open. The Critical Language Scholarship (CLS) Program is an intensive overseas language and cultural immersion program for American students enrolled at U.S. colleges and universities. Students spend eight to ten weeks abroad studying one of 14 critical languages. The program includes intensive language instruction and structured cultural enrichment experiences designed to promote rapid language gains.
CLS, a program of the U.S. Department of State, is part of a wider government initiative to expand the number of Americans studying and mastering foreign languages that are critical to national security and economic prosperity. CLS plays an important role in preparing students for the 21st century's globalized workforce and increasing national competitiveness.
Most languages offered by the CLS Program do not require applicants to have any experience studying critical languages. The CLS Program seeks participants with diverse interests, and from a wide range of fields of study and career paths, with the purpose of representing the full diversity of the United States. Participants are selected based on their commitment to language learning and plans to apply their language skills to their future academic or professional pursuits. Please note that CLS is an intensive group-based language program.
Program Structure
CLS Program institutes cover approximately one academic year of university-level language coursework during an eight- to ten-week program and are designed to meet the needs of students from a variety of language levels and backgrounds. Some CLS institutes require one to two years of prior language study (or the equivalent), while others accept students with no prior background in the language.
Formal classroom language instruction is provided for a minimum of 20 hours per week. Extracurricular activities are designed to supplement the formal curriculum, including regular one-on-one meetings with native speaker language partners for conversational practice, as well as cultural activities and excursions designed to expand students' understanding of the history, politics, culture and daily life of their host country.
Cost
The CLS Program covers most of the costs of participating in its overseas institutes, including:
International and domestic travel between the student's U.S. home city, Washington, D.C., and the CLS Program site
Related costs for a mandatory pre-departure orientation in Washington, D.C.
Visa fees, language instruction, room, board, program-sponsored travel within the host country
All entrance fees for program activities
U.S. academic credit issued through Bryn Mawr College
The following expenses will not be covered by the CLS Program:
U.S. passport fees
Medical exam fees required for finalists
Eligibility
To be eligible for the CLS Program you must:
Be a U.S. citizen at the time of your application.

Non-citizens including Permanent Residents are not eligible, even if they anticipate naturalization by the beginning of the program.

Be enrolled in an accredited U.S. degree-granting program at the undergraduate (associate's, bachelor's) or graduate (master's, doctoral, professional degree) level at the time of your application.

Your program must result in a degree. Applicants who are taking stand-alone or continuing education classes are not eligible.
Your institution must be an accredited U.S. institution. Students earning degrees at foreign colleges or universities that are not based in the U.S. or its territories are not eligible.
You must be enrolled at your home college or university in the Fall Semester of 2017. Please read the following information carefully:

If you are not taking classes at your home institution in the fall semester, please confirm that you are, in fact, enrolled. Institutions have different requirements to maintain enrollment status and you will be required to provide a signed letter from your registrar stating that you were enrolled during the fall semester.
If you are taking a leave of absence to participate in an organized semester- or year-long study abroad program, or to participate in a substantive internship program, you may still be considered eligible. You will be required to submit documentation of your study abroad or internship program. Decisions will be made on a case by case basis.
In either case, you must submit a signed letter from your home college or university in the U.S. explaining your situation and your intention to re-enroll following the completion of your study abroad or internship program.
Be at least 18 years old by May 15, 2018.
Undergraduate students must complete at least one academic year of study (two semesters or three quarters) by the beginning of the CLS Program.
Application
Applications are due Wednesday, November 15, 2017, at 7:59 PM Eastern Time.
For more information, visit Critical Language Scholarship Program.