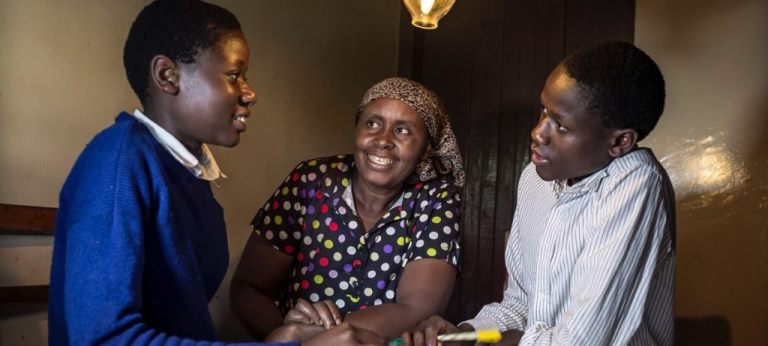 The Voice Uganda Empowerment Grants 2017 (Up to EUR 25,000)
Deadline: October 16, 2017
Are you in need of funds and do you stay in Uganda? The voice Uganda empowerment grants are available for you. The Voice is a new innovative grant facility that supports the most marginalised and discriminated people in ten low- and lower-middle income countries in Africa and Asia. It aims to amplify and connect thus far unheard voices in efforts to leave no one behind. Empowerment grants focus on the redistribution of power for marginalised and discriminated groups in society.
The empowerment grants targets (informal) groups or organisations to raise awareness, develop transformative leadership, build skills and confidence of the Voice target groups. Empowerment grants are small grants with a maximum timeframe of 24 months. Informal groups can access funding by partnering with a formal 'host' organisations. Voice is an initiative of and financed by the Ministry of Foreign Affairs of the Netherlands as part of their overall policy framework 'Dialogue and Dissent' and is executed by a consortium between Oxfam Novib and Hivos.
Benefits
Empowerment grants are available from €5,000 up to €25,000.
Eligibility
Applications shall ONLY be accepted from groups and/or organisations working in these regions: Eastern Uganda (particularly Karamoja sub-region), Northern Uganda (particularly Acholi and Lango sub-regions) and West Nile sub-regions.
Furthermore, only local organisations and groups whose annual budgets are not more than €50,000 are eligible to apply.
Empowerment grants are targeting (informal) groups or organisations led by the following Voice target groups:

Persons living with disabilities
Indigenous people and/or ethnic minorities
Age-discriminated vulnerable groups especially youth
Women facing exploitation, abuse and/or violence

This grant will support activities aimed at:

Building the capacity of the target groups or organisations that work with/for them such as through institutional strengthening of their organisations. Applications for capacity building must provide clear sustainability plans.
Supporting initiatives to build self-confidence among indigenous groups especially those that have been pushed away or affected by war or draught or other reasons.
Facilitating transformative leadership among members of the target groups at community level.
Bridging gender gaps and power differences and other imbalances that affect the target groups at grassroots level.
Empowering the target beneficiaries with information about their rights, opportunities, safe spaces, and linkages that can advance their access to justice, resources, or political participation.
Application Process
Fill the application form.
Once the application is completed, upload it with the required attachments through the online application system.
Alternatively, if you have problems submitting your application through the online system you can do so through email by scanning the completed application form and the required attachments to: [email protected] Please note that the maximum file size of documents sent by email is 10.0 MB.
All applications for the review cycle for 2017 will be reviewed and decisions communicated by November 10 2017.
For more information, visit The Empowerment Grants.