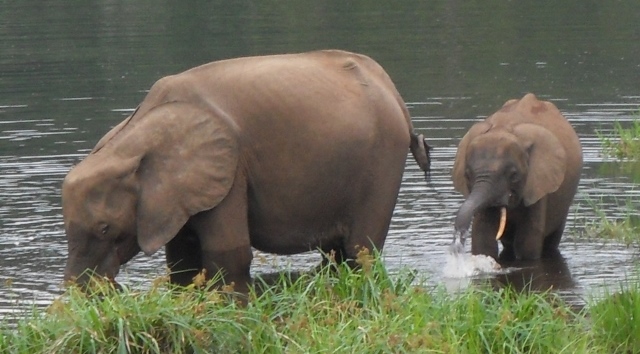 Apply for Jana Robeyst Trust Fund for Small Conservation Grants 2017 (Up to 1,500 Euros)
Deadline: December 31, 2017
Do you need grants to carry out conservation projects in Africa? Then this opportunity is for you! The Jana Robeyst Trust Fund (JRTF) provides financial resources for non-profit organizations and individuals to carry out vital field conservation work in Africa. Jana was passionate about her work. Her parents and brother would like to honor her memory with a Trust Fund that will allow others to continue her work. This means giving financial support of the study and protection of endangered species and more specifically the elephants.
The trust fund wishes to support scientists financially on a small scale, with amounts up to a maximum of 1500 Euros per application. It is often difficult for researchers to find funding for small projects. The trust fund also allows for travel funds for applicants to travel to a seminar and the purchase of equipment.
Benefits
Small grants will be awarded up to a maximum of 1,500 euros.
Eligibility
Applicants can be based anywhere in the world.
This funding program is open to individuals or organizations for projects in Sub-Saharan Africa.
They accept projects related to the conservation of mammals and especially (forest) elephants.
The following projects will be considered for funding:

Projects that have a clear conservation value will be considered and preference will go to projects in relation with elephants.
Education projects will also be considered.
Travel costs for a presentation of the project at a conference or participation to workshop/training program will also be considered.
Purchase of field equipment, if they are essential in completing fieldwork, will be considered.

Living costs, thesis production costs, retrospective costs, fundraising costs, and payment of a debt will not be considered for funding.
Office equipment and participation to internship and volunteer program will not be considered unless they are essential in completing field work or benefit an identified conservation need.
Both successful and unsuccessful applicants are welcome to apply again 12 months after the
submission.
Application Process
Download and complete the application form.
You will be requested to provide the following:

The grant form fully completed.
CV with the contact details of two references (if one letter of reference is sent with the application, the referees will not be contacted, the referees need to have professional email addresses).

The application must be sent through a professional email address (not Yahoo, Gmail, Hotmail, etc.). If not possible, please send a proof of affiliation with a university, research institution or non-profit organization.
Applications should be sent in word format to the email address provided in the contact details with the subject: "Grant Application – chosen deadline – your name" to [email protected] or to
JANA ROBEYST TRUST FUND
Waterhoenlaan 63
9032 Wondelgem
Belgium
www.janatrustfund.org
[email protected]
The outcomes are announced maximum four weeks after the deadline. If awarded, the funds will be allocated within four weeks after acceptance to the individual's bank account.
Interested applicants should submit the grant form in English or French. Additional information may be provided in separate attachments.
For more information, visit JANA ROBEYST TRUST FUND.