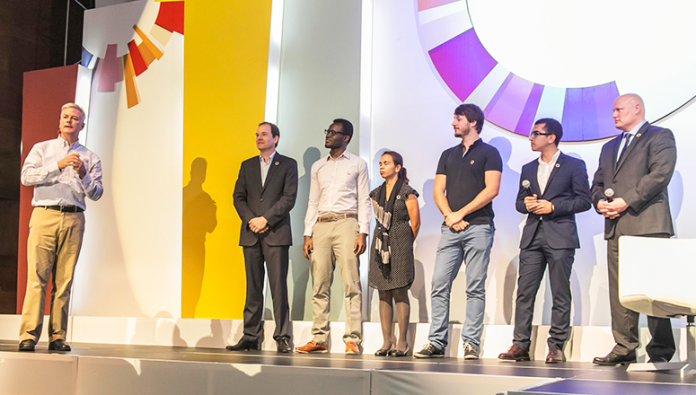 Global Entrepreneurship Network Startup Open Competition 2017 (Win a trip to GEC in Istanbul)
Deadline: October 11, 2017
Get Your Startup on the World Stage by applying for the Global Entrepreneurship Network Startup Open Competition 2017. The Startup Open is a global competition that is open to entrepreneurs from any industry with a new business that has yet to raise any outside capital from angel investors, venture capital firms or other formal sources of seed funding.
Startup Open recognizes the most promising ventures from around the world– based on their growth potential, passion, creativity, level of idea development, and pitching skills. A diverse cast of entrepreneurial leaders will judge and select the entries to advance. The finalists will then compete for a grand prize trip to the Global Entrepreneurship Congress (GEC) in Istanbul, Turkey in 2018. The finalists will receive feedback from investors and experienced entrepreneurs, and participate in the GEW People's Choice online voting during Global Entrepreneurship Week November 13-19, 2017.
Prize
One winner of Startup Open receive a trip for one (1) founder to Istanbul, Turkey (room accommodation, flight and meals) where they will receive VIP delegate credentials to the Global Entrepreneurship Congress in April 2018;
In addition to the Grand Prize GEC experience, all 10 finalists gain a spot in the exclusive GEN Starters Club, with additional chances there to travel to Istanbul for GEC 2018.
Eligibility
Open to startups around the world;
It is not required that a startup be incorporated, but a company cannot be incorporated over 18 months to compete;
You must be starting a for-profit company, or a non-profit that does not rely on grants;
Your startup must be pre-money, no venture funding, at time of application.
Judging Criteria
The winners will be selected by a panel of judges who are looking at a range of criteria including growth potential, passion, creativity, level of idea development, and their pitching skills. Each judge's score is weighed equally.
Application
Applications will only be accepted online through the Startup Compete platform or through an officially approved Global/National Competition.
All applications must be submitted in English.
For more information, visit Global Entrepreneurship Network Startup Open.