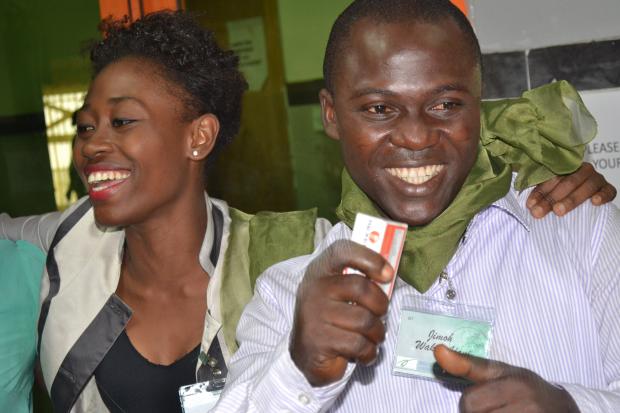 Initiatives of Change/Moral Re-Armament Nigeria Education Grant 2017-2018
Deadline: September 30, 2017
Apply now for the Initiatives of Change/Moral Re-Armament Nigeria Education Grant 2017-2018. The MEG programme seeks to educate and develop next-generation leaders who will be forged to create solutions to the challenges facing Nigeria. The initiative empowers Nigerian youths from economically and financially disadvantaged homes to have access to quality education as their peers and make successful transition to further education or to the labour market.
Education is a powerful tool available to fight global poverty. Unfortunately, millions of young people are deprived of the access to quality education owing to cost of enrolment or tuition, resulting in frustration and by extension, illiterate and an uninformed society.
Fortunately, Moral Re-Armament/Initiatives of Change, Nigeria, is stepping forward to bring hope and alleviate their related hardship in this regard by providing grants aimed at giving hope to the dreams of brilliant, intelligent indigent Nigerians. This grant will support deserving qualified students in the realization of their potential.
Grant
A grant of N50,000 Naira, renewable for up to the entire duration of the beneficiary's educational tenure. Take note that awards are not automatically renewed annually. Students who have previously been awarded the Grant must fill-out a renewal application form to re-apply.
Eligibility
Grant is open to all qualified indigent students of Nigerian origin;
Scholarships will be awarded on the basis of self-discovery, intellectual ability, leadership qualities and a desire to invest knowledge in contributing to societal growth, serve their community, educational qualifications and ability to apply their knowledge to improve their lives and those of others;
Incomplete or non-submission of the required documentation, unverifiable or forged documents will automatically disqualify you for the scholarship.
Application
Download the application form. All applications to the MEG Programme will only be accepted via mail at [email protected], not hand-delivered.
Application from Undergraduate Students should include:
Completed online application
Valid Government ID (e.g. International passport, Voter's Card, National ID or Driver's License), Please note that a certificate of origin or birth certificate will not be accepted as a valid form of ID. The only exception will be for minors below the age of 18 years who are unable to apply for a government ID. In which case, a birth certificate will be accepted in lieu of a government ID for such minors.
An official original letter (not photocopied) letter from your school/Head of Department stating the following:

Your full-name
Course Title
Level of study
Department of Study
CGPA
Gender
Matriculation number
OR
Newly matriculated who have not yet received a matriculation number or school ID must provide a provisional admission letter from their institution of study.
Original Secondary School Certificate (WAEC or NECO)
Original JAMB certificate
A valid student ID for your host institution (University/College)
A passport photograph
Application from Secondary School Applicants should include:
Complete online application
Birth certificate
Official letter from your school confirming your studentship
Your full name
Department of study
Gender
Previous results of examinations
Valid student ID
A passport photograph.
Guardian/Parents consent form
For more information, visit Initiatives of Change/Moral Re-Armament Nigeria Education Grant.