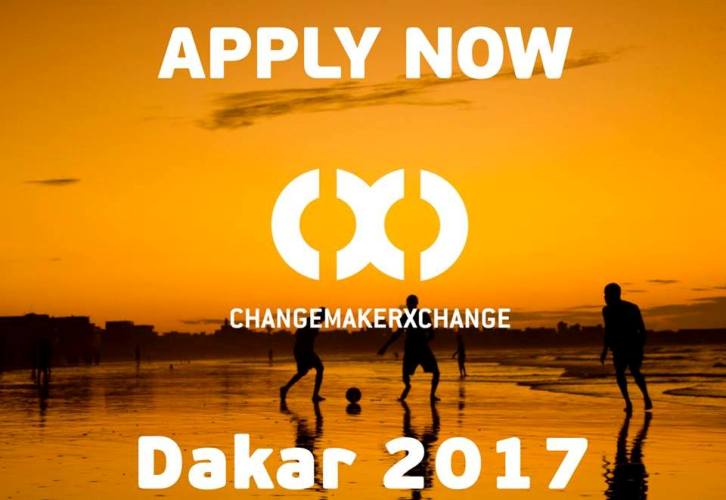 Ashoka/Robert Bosch Stiftung ChangemakersXchange Summit 2017 (fully-funded)
Deadline: October 15, 2017
Join the first ever #ChangemakerXchange Summit in West Africa. The ChangemakerXchange brings together some of the world's top social innovators, who have dedicated their lives to solving a social problem and have the skills and mindset to collaborate for collective impact. Co-created by Ashoka and the Robert Bosch Stiftung, the ChangemakerXchange is a global collaboration platform for young social innovators to connect and co-create with peers around the world!
The ChangemakersXchange program identifies and connects young Social innovators on a deeply personal level at retreats around the world to build a community of like-minded individuals. They give time and space for the peer to peer sharing of knowledge, experience, passion and challenges and cultivate awareness of holistic well-being and a focus on social impact. They facilitate the co-creation of new ideas and cross border collaborations.
Cost
ChangemakerXchange covers your travel costs to/from Dakar as well as all of the conference costs for all four nights and five days (including hotel accommodation, inner city travel, food, entrance fees, etc.).
Eligibility
Applicants for ChangemakerXchange:
Must be aged between 18 and 35. Please note a limited number of three places is available for 29- and 35-year-old applicants;
Should lead, co-lead, have founded or co-founded their own social venture which is up and running and addresses a relevant social problem. We are unable to accept applicants with an idea only or who are volunteering for an organisation;
Must have a good level of English that enables them to understand, present, and collaborate throughout the summit;
Should have the skills and know-how to be part of a special community of collaborative young social entrepreneurs and be willing to play an active role within this community;
Must come from Benin, Burkina Faso, Cameroon, Cote D'Ivoire, The Gambia, Ghana, Guinea, Guinea Bissau, Liberia, Mali, Niger, Nigeria, Senegal, Sieraa Leone, Togo.
Application
For more information, visit ChangemakerXchange Dakar.