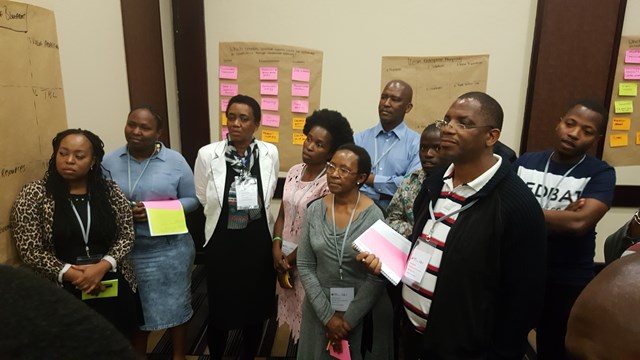 Apply: SAG-SEED Replicator Connect Workshop 2017 in Kumasi, Ghana
Deadline: September 28, 2017
Do you want to replicate a tested and proven business model to set up your own eco-inclusive enterprise? Apply for the SAG-SEED Replicator Connect Workshop in Kumasi, Ghana holding on October 12, 2017 and kick-off your own business in just one day! The SAG-SEED Replicator brings successful eco-inclusive business models that provide proven solutions to sustainability challenges to various geographic locations. The programme supports the uptake and adaptation of proven business models to different markets in order to multiply positive sustainability impacts.
Targeted at different groups of entrepreneurial driven people who are interested in proven and tested eco-inclusive business models, learning from the experiences of others and partnering with successful enterprises, the SAG-SEED Replicator introduces various successful case studies and offers tools and methods on how to anchor proven business models in your individual local context. Get inspired, meet peers and kick-off your business in just one day!
Cost & Benefits
Participation in the SAG-SEED Replicator Connect Workshops and all the material provided in them are free of charge. Participants must cover their own transport costs however;
Get equipped with SAG-SEED unique toolkit for replication. Receive hands-on support to develop your replication idea;
Get connected with successful eco-inclusive entrepreneurs from around the world and pitch them your replication idea!
Eligibility
You can apply if you are
Future entrepreneurs wanting to start your own business, but lacking a concrete idea;
Business owners wanting to refine their business model and collaborate with successful eco-inclusive enterprises around the globe;
NGOs wanting to become financially independent and learn from enterprise solutions that work.
Application
Register and fill out the online application form.
An internal team will evaluate all applications and inform you about the outcome. Applications are particularly welcome from women and youth. If you have questions, feel free to contact the organizers at [email protected]
For more information, visit SAG-SEED Replicator Connect Workshop.