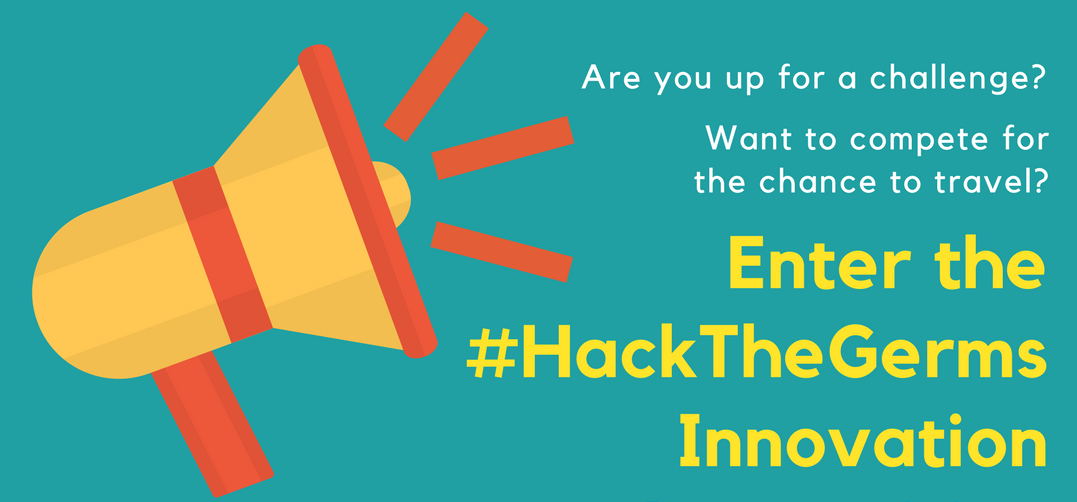 Enter the #HackTheGerms Innovation Competition 2017 & Win Free trip to Istanbul
Deadline: October 20, 2017
Are you an innovator? Are you up for a challenge? Do you want to have a positive impact on society? Enter the #HackTheGerms Innovation Competition! ADCEM Pharmaceuticals, DRASA, the Enterprise Development Centre (EDC) of Pan-Atlantic University, eLab, and the Global Entrepreneurship Network (GEN) Nigeria are looking for innovative designs for community hand sanitizer dispensers.
The goal is to develop a sanitizer dispenser that will ensure ongoing availability and access to hand sanitizer to help reduce the spread of infectious diseases and improve the health of Nigeria's rural and urban communities. At this stage they are just looking for ideas, not finished products. Applicants do not need to present a prototype or physical version.
Prizes
Semi-Finalists

Participation in a workshop in Lagos during Global Entrepreneurship Week in November 2017 to connect with experts and pitch your idea

Winner

Free trip to the Global Entrepreneurship Congress in Istanbul, Turkey in April 2018 to pitch your innovation to a global audience
Participation in the eLab Social Innovation Accelerator for support (access to mentors, executive coaches, marketing and financial experts, etc.)
Eliigbility
Anyone can apply! Great ideas can come from anywhere so all big thinkers, entrepreneurs, students, innovators, inventors, individuals, and problem solvers are invited to share their idea for a chance to make it a reality;
Ideas are welcome from people of all backgrounds. You don't have to be in the health sector or be a designer.
Design Criteria
Innovative hand sanitizer dispenser design (new concept or revision of existing concept)
Must be able to be produced in Nigeria
Cost-effective, scalable solution
Environmentally-friendly
Application
Got an idea? Submit it here!
All designs must be submitted by 11:59pm WAT on Friday October 20, 2017
For more information, visit #HackTheGerms Innovation Competition.