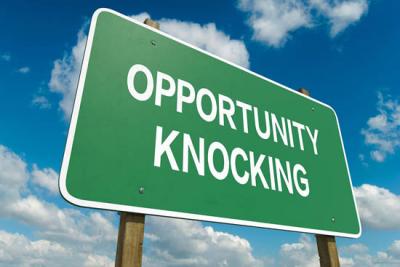 Preparing for an opportunity: 5 Ways to develop yourself!
Preparing for an opportunity is paramount as new chances could come our way any day, anytime, any hour, and any minute. Learning to work on ourselves is crucial because when a good opportunity comes by, we will be in a good position to cease it. Therefore, never stop exploring or learning new skills as you never know when they can come in handy.
Below are a couple of tips which can help you develop yourself and make a huge difference in your professional future: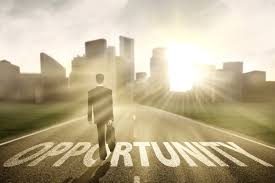 1. Create your portfolio
Having a portfolio is necessary even when you are satisfied with your current position. The portfolio is an extension of your business identity. Your landing page needs to showcase your accomplishments and introduce potential employers to the skills you possess. You can as well have a personal blog where you give a regular opinion about the current developments in your field of work and let everyone know you are following the latest news.
Don't worry if you don't usually write blog posts – take a look at some of the most prominent websites which talk about your area of expertise and see what they are doing. They can serve as an inspiration or a guide for your future content. Not only will an online portfolio create numerous new opportunities for you but it will also help you develop your creativity.
2. Expand your knowledge
When you come across interesting stuff which is unrelated to your current job position, but it seems intriguing to you, dive into the topic and learn as much as you can. Curiosity is a great personality trait. The knowledge you acquire may be useful as time goes by.
For instance, when you are interested in electric cars, and you think the technology behind them is astonishing, dive into the topic and explore it. Start with the basics and then read blogs or articles which explain the issue in finer details. Continue to follow the subject and stay updated. Having a broad range of interests is valuable when networking at business-related events.
3. Rate your skills
The best way to determine how successful you can become in the future is to evaluate your work and expertise. If you are determined to move up the ranks and create new opportunities for yourself, you have to know yourself. Know your abilities and competencies.
Be an outstanding contributor anywhere you find yourself. Shall your skills fall short of the level you want them to be, create a plan. Work on developing your skills every day. Expand your abilities and people, including your supervisor and clients, will notice.
4. Networking
Meeting people in your field of expertise and fostering great relationships with them is critical in preparing for future opportunities. Chances are some of them are more experienced hence they can be awesome guides. They will motivate you to develop your skills, as well as pull you out in some situations where you feel stuck.
Do the same for them and bring something new into their professional lives. When you are not sure how to go about networking and making new friends with other professionals in your field; start by attending local meetups or seminars. You will quickly make new acquaintances and develop excellent relationships with them.
5. Be courageous
You have probably heard this many times. Believing in yourself is not an option when you want to succeed. It all starts with your inner self. And it sometimes takes a bit of courage to create new opportunities and accept them as well. Be confident (without getting egotistical), know your abilities, and do your best to think positively.
Once an opportunity comes along, analyse it well to determine if it will help you grow, or help you move forward in your profession. When you are aware of your potential, others too will. Don't sabotage yourself, leap!
As you are working on achieving your goals, remember to keep your eyes open for new opportunities. Plan and socialise as much as you can. An opportunity will crop up someday, sometime. Will it find you prepared?
ABOUT THE AUTHOR: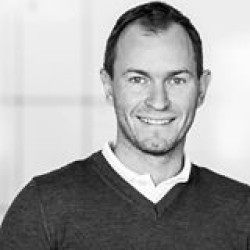 Michael Gorman is an exceptional editor and proofreader who currently works at Proessaywriting. He is proficient in blog writing and online freelance networking. Feel free to contact him via Facebook!
For more articles and tips, visit OD Blog.