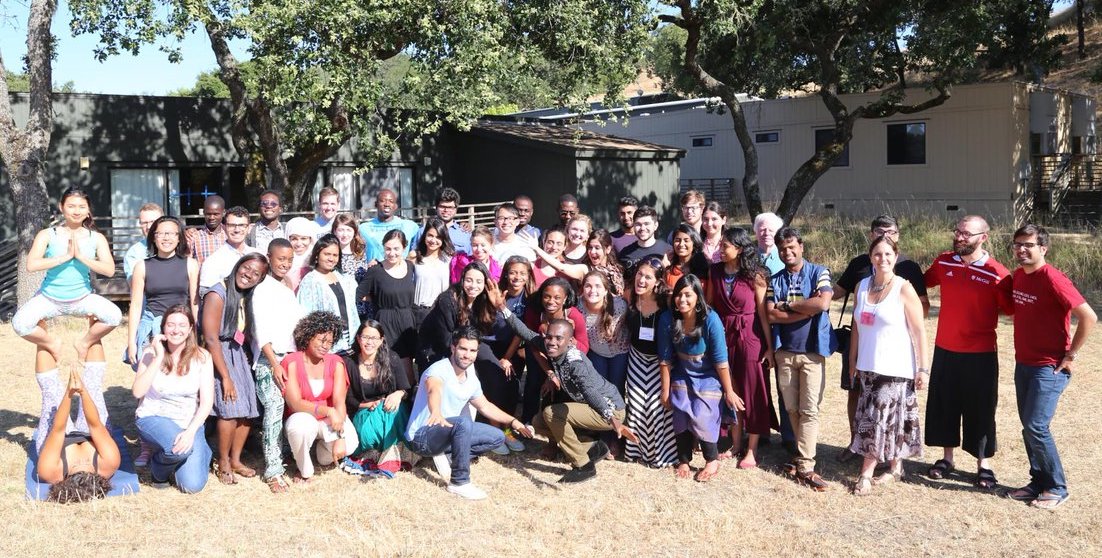 Apply for the Dalai Lama Fellowship for Emerging Leaders 2018
Deadline: January 31, 2018
What would you do to change the world? Apply to become a Dalai Lama Fellow 2018. Through the Fellowship program, they select, convene, coach and provide funding for next generation leaders. Fellows join a LifeLong community.
The Dalai Lama Fellowship offers emerging leaders a rigorous, interdisciplinary program on ways to be a different kind of leader, a leader that connects and cares for self, extends genuine compassion to others, and works for their common humanity. Fellows cultivate practices in mind training for increasing self-awareness, self-care and resilience, for connecting with others and working across differences, and in building solutions for generations to come.
Over the course of a year, with the support of mentors and coaches, each Fellow designs and implements an original Field Project addressing a global challenge.  Upon graduation, Fellows join a LifeLong Community, where they connect with and support each other while continuing to advance their leadership journeys.
Eligibility
Open to emerging leaders from institutions around the world
How to Apply
Click on your affiliated institution below to access the 2018 Fellowship application.

AFRICA / MIDDLE EAST
AT-LARGE INSTITUTIONS
ASIA
EUROPE
NORTH AMERICA
CENTRAL AMERICA/SOUTH AMERICA

Complete the GENERAL APPLICATION (Including Stanford, Watson University, Echoing Green, TED Fellows, and all other non-affiliated partners)
If you are not affiliated with any of the listed institutions, click on "General Application" to apply.
If you have any questions about the application process, please contact Rukmani Kapoor, Program Coordinator, at [email protected]
For more information, visit Dalai Lama Fellowship.