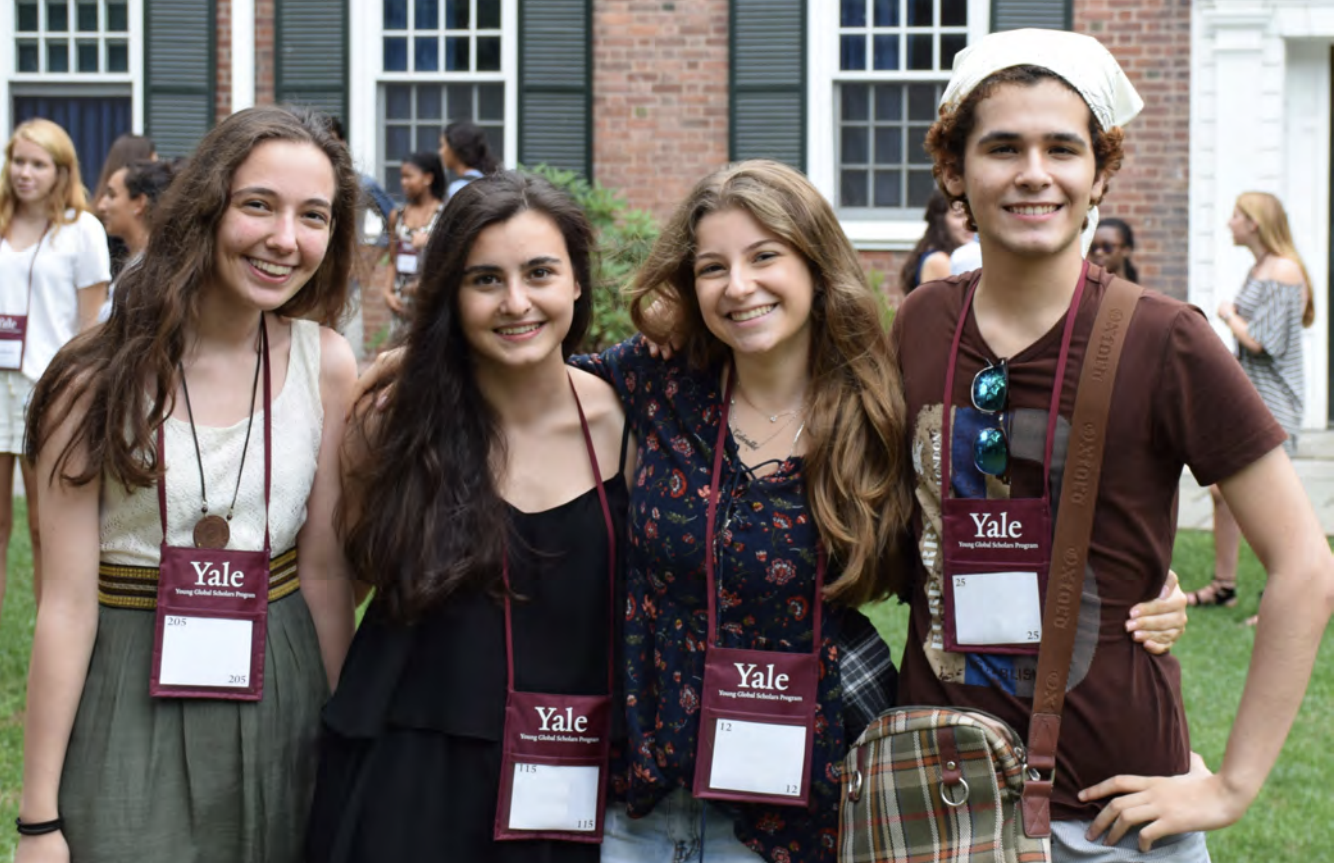 Yale Young Global Scholars Program 2018 (Scholarships Available)
Deadline: February 6, 2018
Applications are now open for the 2018 The Yale Young Global Scholars Program (YYGS). The Yale Young Global Scholars Program is a very selective leadership-development program for high school students from around the world. The program is designed to bring together students with the talent, drive, energy, and ideas to make meaningful impacts as young leaders, even before they begin university studies.
Yale Young Global Scholars empowers the next generation of leaders by building a global community and designing interdisciplinary programs that foster intellectual curiosity, deepen understanding and inspire creative action across all borders. The students come together for intensive two-week sessions on Yale's campus in New Haven and the Yale Center Beijing in China. YYGS offers six unique sessions in New Haven and one session in Beijing, China.
Yale Young Global Scholars is an official Yale University program.
Benefits
Students in the program can expect to:
hone their abilities to think critically and flexibly;
engage productively with a diverse group of peers;
explore new and exciting ideas;
meet distinguished scholars and practitioners;
develop key communications skills.
Cost and Scholarship
Cost:
Tuition for each session of the 2018 Yale Young Global Scholars Program is $6,000 USD, which includes instruction, housing on one of Yale's historic residential colleges in New Haven or a hotel conveniently located near the Yale Center Beijing in China, three meals per day, and optional health insurance. TRAVEL COSTS ARE NOT INCLUDED in program tuition.
Financial Aid:
Yale Young Global Scholars provides need-based financial aid to students with demonstrated financial need, which is offered as a discount on tuition (up to $6,000 USD, 100% of tuition). The application for financial aid is included in the online program application and must be completed by the 2018 application deadline. Learn more about scholarships/financial aid.
Eligibility
The YYGS program is for high school students between the ages of 15 and 17, who have one or two years of high school to complete after they attend the program. For 2018 YYGS, eligible applicants will graduate high school in May/June 2019 or May/June 2020.
Applicants must be in US Grade 10 or US Grade 11 (or the international equivalent) at the time of application.
YYGS accepts applicants from ALL countries.
Since students in the Southern Hemisphere (e.g. Latin America or Australia) operate on a January-December school calendar schedule, they may apply during their senior year of high school. For 2018 YYGS, eligible applicants from the Southern Hemisphere will graduate secondary school in December 2018 or December 2019.
Application
For more information, visit Yale Young Global Scholars Program.