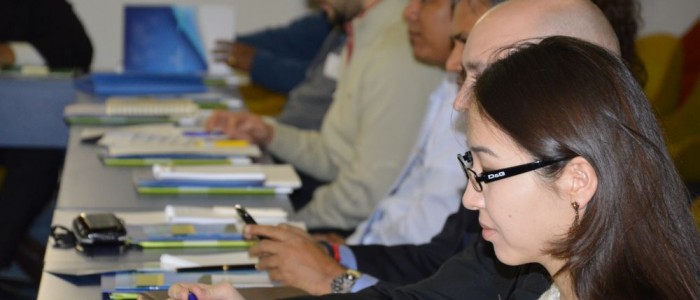 Call for Participants: UNIDO Training Course on Green Industrial Development 2017 (Funded)
Deadline: October 22, 2017
The UNIDO Institute is organizing a training course on Green Industrial Development for policymakers from Arab and African countries. The training will take place from 3 – 7 December 2017 in Manama, Bahrain. The 5-day intensive course offers a dynamic mix of lecture-based and participatory teaching methods.
Seminars and group discussions will foster intense debates on case studies while peer reviews and unique exercises will increase participants' skills and effectiveness in designing and implementing policies, strategies and projects related to sustainable industrial development.
During the course, participants will be asked to develop a green industry strategy or transition plan for their country, region and/or sector. Course faculty will consist of senior UNIDO staff members and leading international experts. In addition, high-level policymakers will present case studies and highlight the challenges and opportunities for green industrial policies from a hands-on perspective.
Benefits
Selected participants will be provided with travel, accommodation and catering for the entire duration of the course.
Eligibility
The programme targets senior policymakers from Ministries of Industry, Economy, and similar from African and Arab countries. The number of participants for the training course is limited to 25 persons.
Application
Interested individuals need to fill in the registration form
Upload a letter of recommendation from your supervisor and a brief letter of motivation.
For more information, visit UNIDO Training on Green Industrial Development.