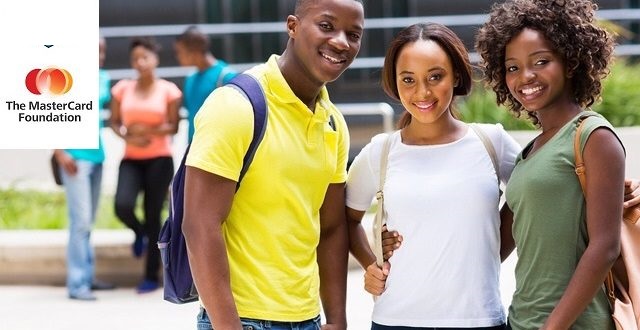 Mastercard Foundation Undergraduate Scholars Program at the University of Edinburgh 2018-2019
Deadline: November 30, 2017
Applications are invited for scholarships for full-time study for an undergraduate degree in any programme except Medicine and Vet Medicine at the University of Edinburgh. The scholarships will be granted on the basis of academic talent, financial need and leadership potential to students who intend to commence with their first year of registration for full-time undergraduate study.
Started in 2006, the Mastercard Foundation Scholars Program provides young people who have demonstrated academic talent with access to quality education. The Mastercard Foundation Scholars Program is a growing initiative and to date, the Program has committed over $700 million to supporting the education and leadership development of over 30,000 young people. Throughout a network of partners, the Scholars Program ensures that students whose academic talent and promise exceed their financial resources, are equipped with the knowledge and skills they need to become the next generation of ethical leaders.
Program Details 
As well as receiving an excellent education at one of the top ranked universities in the world, Undergraduate Scholars will:
Receive comprehensive support, mentoring, and reflective opportunities through the Scholars Program:
Participate in UK and Africa based summer schools on transformative leadership;
Complete a course on African development;
Undertake a project-based placement in the UK and in Africa;
Receive support on their return to their home country; and
On graduation, 50% of Undergraduate Scholars will have the opportunity to complete a distance learning Masters degrees at The University of Edinburgh after their return to Africa.
Scholarship
The scholarships will cover for the following:
Costs incurred for visa application processing;
Costs incurred for English language tests;
Economy class air tickets to and from Edinburgh for awardees who are citizens and residents of a Sub-Saharan country;
Full tuition fees at the Overseas rate;
University accommodation;
Meals through University accommodation (in the first year);
A general stipend to cover basic living costs, including an academic allowance towards prescribed textbooks, printing and school supplies;
Costs related to community activities as prescribed by the Mastercard Foundation Scholars Program;
Access to project placement opportunities in Scotland and Africa; and
Participation in a summer school in Scotland and Africa.
Eligibility
Applicants must qualify academically for admission to the University of Edinburgh in any course except Medicine and Vet Medicine. This includes a high level of English language skills.  Applicants should apply directly to the Scholarship program – details in the sections below;
Applicants must be a resident and citizen of a Sub-Saharan African country, whose personal circumstances would make accepting an offer from The University of Edinburgh difficult.
Applications from Malawi, Nigeria, Rwanda, Tanzania, and Zimbabwe are particularly welcome;
Applicants should not have completed an undergraduate degree previously;
Applicants must demonstrate a track record of leadership and service within their community; and
Applicants are able to present economically disadvantaged circumstances and be able to show that they lack financial means from family or other sources to pursue post-secondary (university) education in their home country or elsewhere.
The scholarship is not available to students already on programme.
Selection Criteria
The scholarships are competitive and awarded broadly on the basis of academic merit. Applicant's financial, personal, and family circumstances will also be taken into account;
Applicants must also be committed to returning to Africa following their graduation to give back to their home community and country.
Application
All applicants must apply for the scholarship first through the online application form and, if successful, will be assisted in the process of applying for admission to the University;
Interviews via video or phone will be held during February and March 2018, with final decisions made by April. All successful applicants will join the Program in September 2018.
For more information, visit Mastercard Foundation Undergraduate Scholars Program.