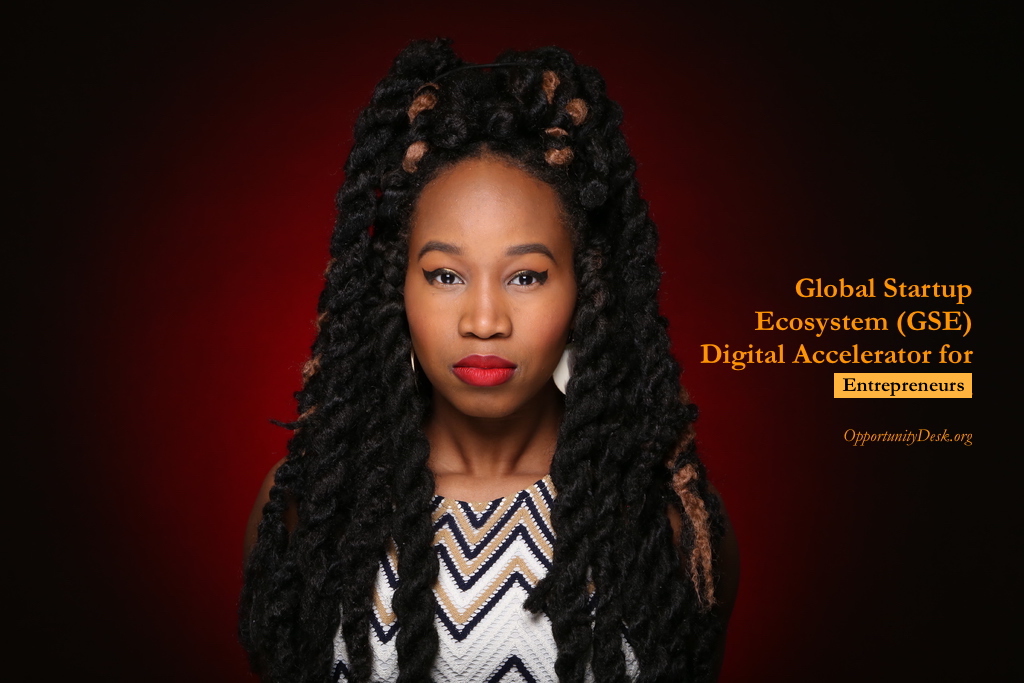 Global Startup Ecosystem 2017 Digital Startup Accelerators for Entrepreneurs Worldwide
Deadline: Varies by Continent
Global Startup Ecosystem (GSE) has launched the 2nd annual digital startup accelerator program to be hosted in 7 global regions. The Global Startup Ecosystem is a central hub designed to educate, inspire and prepare startup communities for the digital age. As the first and fastest growing digital accelerator in the world, GSE seeks 700 innovators for the 2017 series which will be facilitated by over 50 global speakers.
GSE primarily provides online digital accelerator programs for startup ecosystems in different geographic regions, industry verticals, and impactful topic areas. Regions of focus are: Africa, Asia,America,Caribbean, Europe, Latin America and the Middle East . Frontier tech areas of focus are: Space , Artificial Intelligence, Virtual Reality, Blockchain, Drones IOT (Network + Sensors), Robotics, Synthetic Biology (Nano Tech) and Manufacturing (3d printing). Topic and industries of focus are: Fintech, Ed tech, Health Tech, Sustainable Development Goals. Smart City, Diversity and more.
Benefits
Each application round is rolling admission until the top 100 are selected to complete the program. From the finalist pool, 10 will be selected to pitch investors and influencers on demo day. The top 3 are announced at the conclusion of the program to receive partner prizes, media features, and potential investment.
The accelerator program grants access to GSE's network which consists of the following:
Part 1 Startup Development: Our digital accelerator program covers GSE blueprint materials on ideation, product development, customer acquisition, fundraising, press hacking and more. These workshop topics are complemented with guest workshops and keynotes from local experts and international influencers. While only 10% of each cohort is selected for demo day, all participants are given the opportunity to participate in a Q/A forum with the judges.
Part 2 Mentorship Development: Once founders complete the program- they are given access to ongoing startup development training from or mentor network throughout the year. This private forum also grants graduates the opportunity to network with founders from other GSE programs.
Part 3 Progress & Investment: Companies are given the opportunity to submit updates on their companies 2x per year to receive access to investment and media opportunities.
Eligibility
Open to all small businesses, startups, and freelancers.
Application
GSE digital accelerators are organized by 7 regional directors who will be hosting all programs this fall. Startups can apply for admission to a digital accelerator via our partner platform F6S.
The 2017 accelerator dates are listed below. Click on the dates to apply:
The program is free. No equity ask. No obligation.
For more information, visit GES Digital Startup Accelerators