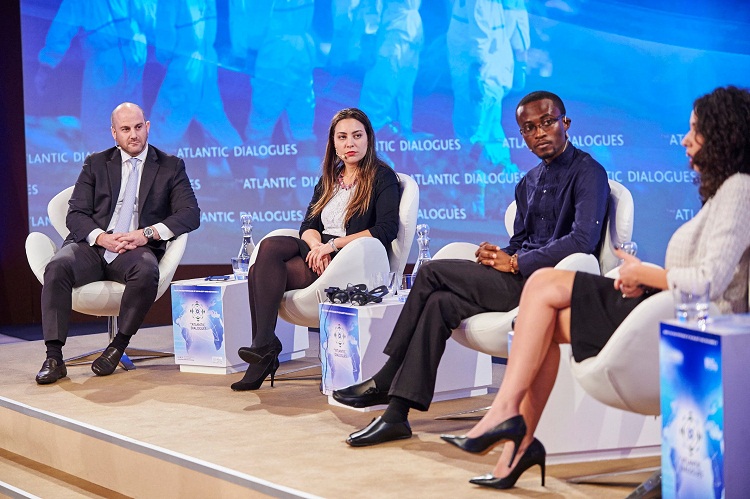 Atlantic Dialogues Emerging Leaders Program 2017 in Marrakesh, Morocco (Funded)
Deadline: October 23, 2017
Applications are ongoing for the Atlantic Dialogues Emerging Leaders Program 2017. The program seeks to bring together 40 rising leaders, in different sectors, who have displayed leadership capabilities, but who also have a strong sense of commitment to social and economic issues facing their communities in particular and the world in general. The Emerging Leaders are chosen not only for their outstanding achievements, but for their character, commitment to others and to contemporary development, business and other Atlantic inter-regional shared issues.
Through discussions and debates with other fellow young leaders as well as with established policy, business and civil decision makers, the selected pace shapers will get the chance to broaden their knowledge, sharpen their skills, and network with the other members of this growing community (an alumni network of 180 rising professionals).
Two days before the conference begins, the Emerging Leaders will join a tailor-made policy immersion program, consisting of structured group conversations with decision and opinion makers on key Atlantic development and cooperation issues, a site visit to a major academic center, briefings from think tankers, and informal meetings with innovative community leaders. They then get the unique opportunity to get exposed to the high-level policy and business leaders, speak in several panels of the conference, and lead the Atlantic Dialogues final plenary session under a theme they get to develop together.
Cost
Local travel, meals, and hotel expenses for the duration of the conference will be covered by the OCP Policy Center;
Limited international travel assistance for the selected applicants is also available.
Eligibility
Applicants must be between the ages of 23 and 35 (inclusive) on September 8, 2017;
To be considered, the applicants must be citizens of countries located in Africa, North America, South America, Central America, the European Union or the Caribbean;
Furthermore, the applicants must demonstrate proficiency in English and guarantee their availability for the full duration of this five days' program, which will take place December 11 to 15, 2017 in Marrakesh, Morocco.
Application
Interested applicants should submit a copy of their resumes/CVs in .pdf format, and a personal statement of no more than 250 words detailing their motivations for applying and their prospective contributions and benefits from the Atlantic Dialogues Emerging Leaders Program.
Find the application form here.
For more information, visit Atlantic Dialogues Emerging Leaders Program.