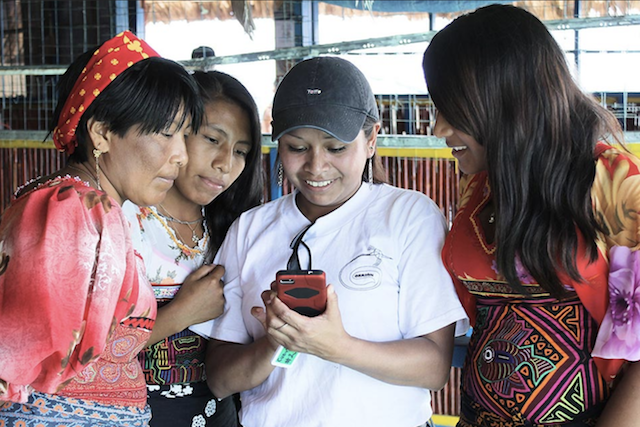 Cultural Survival's Keepers of the Earth Fund 2018
Deadline: October 27, 2017
Cultural Survival is accepting applications for the Keepers of the Earth Fund (KOEF). The KOEF is a small grants fund designed to support Indigenous Peoples' advocacy and community development projects. These grants have supported Indigenous-led projects on the leading edge of solutions to the most pressing issues for Indigenous Peoples everywhere.
Through the general KOEF, Cultural Survival intends to provide grants ranging between $500 and $5,000 to Indigenous-led and -controlled organizations and groups around the world. Grants can support projects focused on a vast array of development activities. Applications will be viewed with an eye toward innovation, Indigenous values woven into the design of the project, and projects addressing real-time development needs. The connection between Indigenous values and the proposed project should be clearly articulated.
The primary purpose of the Keepers of the Earth Fund is to empower grassroots Indigenous communities in establishing their rights and retaining their traditional values. They seek to fund projects that work in collaboration with others for the larger community as opposed to working alone. They encourage partnerships and networking, capacity building for results, and strategic approaches to Indigenous development.
Eligibility
To be eligible for a KOE grant, all applicants must:
Be Indigenous-led or represent an Indigenous-led project;
Be a grassroots/local organization or group;
Have an organizational bank account or access to a fiscal sponsor.
Selection Criteria
Is the project community initiated?
Is the project holistic in its approach?
Is the project values based?
Application
Download the application form and instructions as your guide for completing the written application.
Your submission should include the application and required attachments, only. Please respond to all the questions in the application, and do not include your organization's marketing materials in response to the questions.
You may also submit applications in the form of audio or video file
Questions can be directed to [email protected].
For more information, visit Keepers of the Earth Fund.