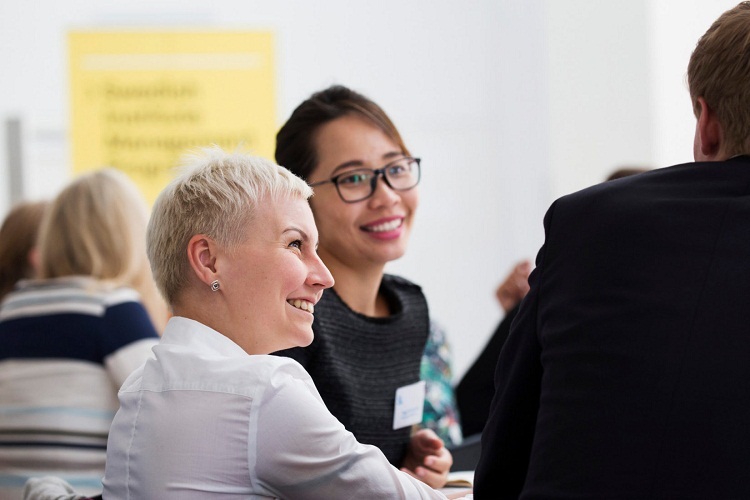 Swedish Institute Management Programme (SIMP) Asia 2017-2018
Deadline: November 28, 2017
Do you want to be a part of an international network of emerging leaders focused on responsible leadership and sustainable business practices? Join the Swedish Institute Management Programme Asia. The mission of the Swedish Institute Management Programme (SIMP) is to lead change for responsible leadership and sustainable business practices. The programme challenges traditional approaches of doing business and asks how business can become more people and planet focused in market driven economies.
The programme invites prominent figures in the commercial and political sectors as well as academia to present topics such as climate change, responsible financing, stake-holder engagement and leadership development. The curriculum includes theoretical approaches, problem-solving using real business cases and interactive workshops with experienced practitioners. It also includes company visits and coaching on your own business case.
As a participant of the programme you will be part of a long-lasting and active network of business leaders working for a sustainable future in Asia, Africa and Europe.
Cost
Costs covered by the Swedish Institute

Training and content
Accommodation, food and domestic transport during the programme
Flight tickets to and from Sweden
Insurance covering acute illness and accident when in Sweden.

Costs Covered and Arranged by Applicants

Flight tickets to and from the kick-off and module 2
Visas costs, when necessary, to all programme modules
Occasional meals
Occasional airport transfers
Insurance when modules are held outside of Sweden
Eligibility
You can apply if
You have an ambition to make sustainability an integral part of your business strategy;
You have a senior position within trade, industry or the public sector;
You are in a position to drive decisions and have a mandate to influence the business strategy for your organisation;
You are between 25-45 years old (born 1972 – 1992);
You have a good working knowledge of both written and spoken English;
You are a citizen of China, India, Indonesia, Philippines, Thailand or Vietnam;
You can take part in all parts of the programme;
You are prepared to forward competences and knowledge you gain from the programme.
Evaluation Criteria
The applications will be evaluated according to the following selection criteria:
The relevance and quality of personal motivation and commitment, and the applicant's answers in the SIMP Asia application form;
An assessment of the CV;
An assessment of the letter of recommendation from one reference person;
The general qualifications of the applicant.
Application
Applications are uploaded and submitted in application portal. Only applicants who have submitted a complete application will be considered for the programme. These are the steps in the application process:
The letter of recommendation (no more than 500 words) should be from a person who knows your work. The letter should motivate your participation in the programme with reference to the programme mission. It is preferred that you use the template for the letter of recommendation, however it's not compulsory. They may contact the reference persons of the applicants who are selected for an interview. They only need a letter of recommendation from one of the reference persons.
For more information, visit Swedish Institute Management Programme Asia.