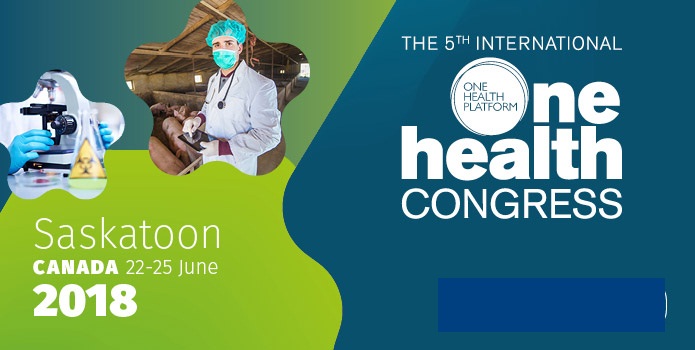 Open Call for the One Health Congress Fellowship 2017-18 in Canada (Funded)
Deadline: December 1, 2017
Applications are invited for the One Health Congress Fellowship 2017-18. The 5th International One Health Congress offers early career scientists a unique opportunity to present their latest work, and to meet and foster collaborations with the international One Health community in a four days high-level congress.
Fellows' research must focus on one of the congress main programme themes:
Pathogen discovery
Drivers for emerging diseases
Diagnostics and syndrome surveillance
Pathogenesis
Ecology
Underprivileged communities
Vaccines
Intervention strategies
Politics and social science
Antimicrobial resistance
Cost
One Health Fellows will receive financial support to cover the registration fee, accommodation for the duration of the conference, and travel (economy class).
Eligibility
The competition is open to participants from all over the globe;
Applicants must:

Be senior PhD students (expected to complete their dissertations within a year of the Congress) or must hold a PhD or a clinical qualification for no longer than 3 years at the time of the application. Special considerations (e.g. maternity/paternity leave) will be taken into account;
Submit the completed One Health Fellowship Fund Application Form, a proof of status (on institution's letterhead from a faculty member or Department Head) and a research abstract (either as an author or a co-author).
Application
Download the application form.
Submit the completed form, your proof of status (on institution's letterhead from a faculty member or Department Head), and your research abstract to the One Health Platform's management, Mr. David De Pooter, at [email protected] before or on December 1, 2017.
You also need to create a user profile via the conference website.
For more information, visit One Health Congress Fellowship.