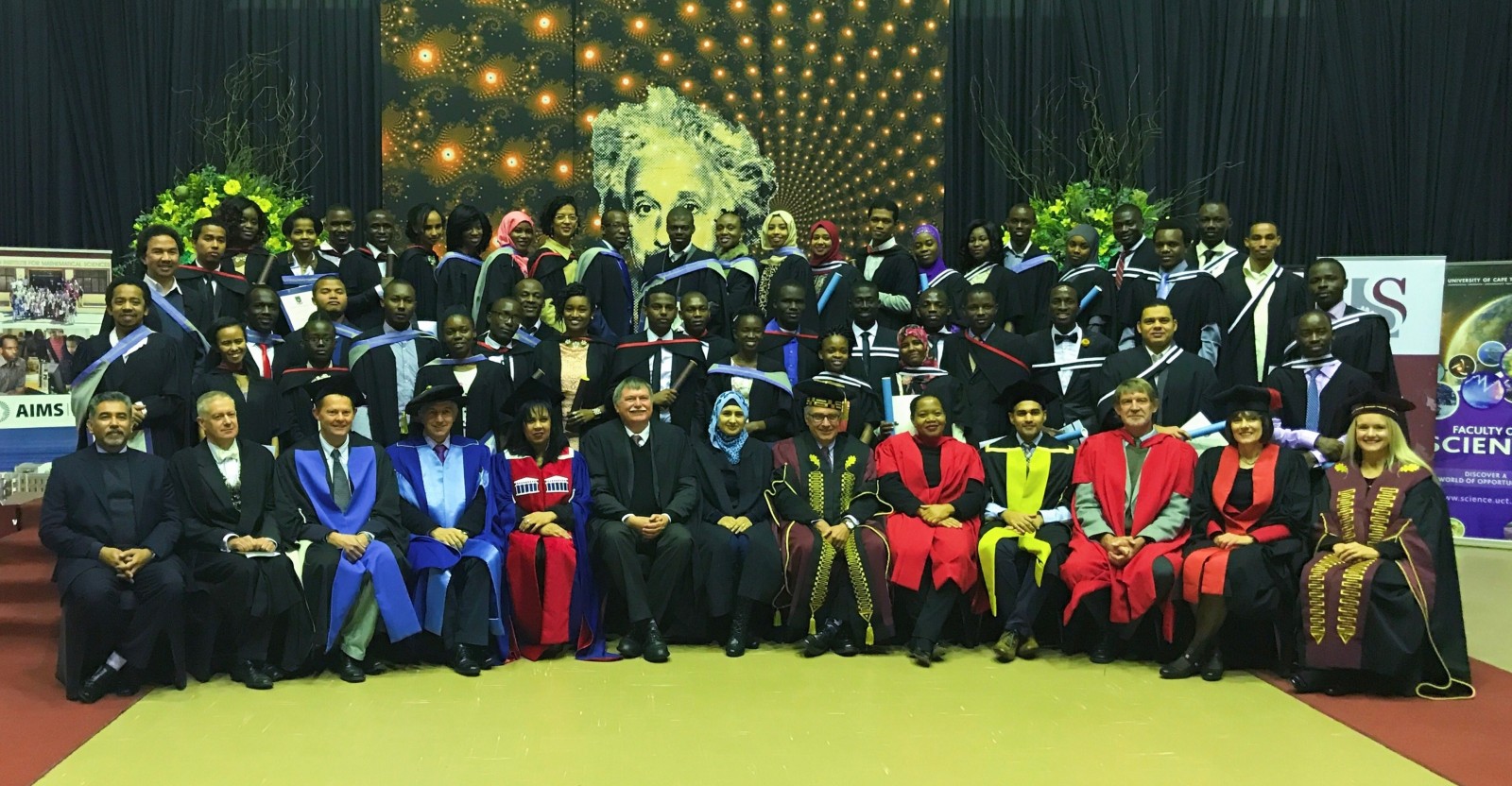 DAAD Postdoctoral Fellowship at African Institute for Mathematical Sciences (AIMS) 2018-2019
Deadline: November 9, 2017
DAAD (German Academic Exchange Service) is offering Postdoctoral fellowship in Sub-saharan Africa at African Institute for Mathematical Sciences (AIMS) Cameroon. DAAD as a publicly funded, self-governing organization of the institutions of higher education in Germany, promotes international academic exchange as well as educational co-operation with developing countries through a variety of funding and scholarship programmes.
The purpose of the programme is to provide opportunities to post-doctoral researchers to conduct co-operative research at AIMS Cameroon, under the guidance of the research chair holder. The programme is designed to support post-doctoral training. There is also a teaching responsibility and teaching language will be in English.
The objective for fellows is to undertake research during the tenure of the award. The project should not be a reworking or mere extension of the candidate's doctoral research project. The fellowship is tenable for a period of two years at AIMS Cameroon, located in Limbe, a pleasant coastal town in the South West Region of Cameroon, about two hours from Douala International Airport.
Fellowship
The fellowship consists of:
A travel allowance to participate in international conferences: 2000 EUR
A monthly instalment: 1000 EUR
A personal lump sum of 100 Euro/month (for work-visa etc)
The incumbent is obliged to conclude an insurance policy (health/accident/personal liability).
Eligibility
Applicants have to:

have completed their PhD degree less than three years ago;
be current or prospective teaching or research staff at an international university or research institution;
be preferably nationals of a Sub-Saharan African country.

Preferably applicants should have a strong background in Quantitative and/or Numerical Analysis of Partial Differential Equations and their applications in real world problems.
At the end of the fellowship the fellow has to provide a detailed report on the findings of the research signed by the hosting professor at AIMS Cameroon.
Application
Go here to see application instructions and accessing the application portal
Documents to be submitted include:

DAAD application form duly filled;
Curriculum Vitae (please use the europass specimen form here), including list of publications (if applicable);
Research proposal (maximum 5 pages) including detailed time and work plan which must have been arranged in advance with the chair holder;
2 recommendation letters by academic referees;
PhD certificate (certified as true copy of the original certificate);
Master's certificate (certified as true copy of the original certificate).
Please send a copy of your application to Prof. Dr. Gisèle Mophou at AIMS Cameroon via the following email address: [email protected]
For more information, visit DAAD Postdoctoral Fellowship at AIMS.