Grants offer great opportunities for anybody to get the education in of the most prestigious universities throughout the world, or get an internship in an influential company. For someone winning a grant can be a life-changing opportunity on the way to success.
However, the process of applying for a grant is long, stressful and can even be overwhelming. All organizations that offer grants have different stages and requirements to the participants and their qualifications. For example, grants offered by National Institutes of Health do a thorough scan of the profiles of their participants: there are two stages of reviewing by high-profile specialists.
Waiting for the answer is very overwhelming, put preparation is even more stressful. Writing a grant application is one of those stages where you have to be very careful and attentive, as any mistake can cost you a chance to win the grant.
While all requirements to grant applications are different, but here are 5 basic tips for writing a competitive grant application that you can use.
Be Aware of All Requirements
It's absolutely necessary that you meet the requirements of a particular funding program you are interested in. Each organization offers a grant according to their interests and field they are working in. Governmental organizations work with grants,` too. For example, Federal Student Aid offers grants from federal or state government, however, not everybody can be eligible.
So if you've found a funding program that you could potentially apply for, check your compliance with the requirements prior to even preparing the application itself. Make sure that you don't waste your time and the time of people who work for the funding program.
Don't Waste Your Time
If you've chosen a funding program and you're eligible for participation, it might be a good time to start preparing your grant application. Depending on the duration of the program and the time it takes for grant proposals to get approved, you should figure out the amount of time necessary to write a convincing and competitive grant application.
Start as early as you can. Do your research, work on your writing style and make sure that your application is logically structured. If you write your grant application overnight, its quality will suffer and it will be obvious that you were writing it in a hurry.
Show the Knowledge of the Methodology
Each grant application requires answering several questions, which will actually subdivide your application into several parts. This is like answering essay questions, but here sharing both your knowledge and experience is crucial for getting a grant.
While writing a grant application, make sure that you not only express your desire to get into the funding program but also show your knowledge of the field you're working in.
"Submitting the application was the most intricate work for getting a grant", says Meghan Flatcher, a writer at write-my-essay-for-me.com. "But once I've figured out that it's more necessary to show your good possession of the methodology you use for your work than to boast about your huge experience, I've managed to write the application that got me a grant".
Tell More About the Benefits of Your Research
Often grants require information about the research you've done or doing right now, to provide funds for further research. While creating a grant application, it's necessary to tell everything about your research, even about the difficulties you've experienced in the process.
Let everyone know how much you care about the research by sharing as much information as you want. This will turn the attention of the funding committee to your grant application and increase your chances to get into the funding program.
Express Your Needs Correctly
Needs Statement is one of the trickiest parts of the grant application. You may figure out in your head why you need this grant, but when it comes to expressing it in your application you might have some difficulties how to write about it correctly in order to persuade the grant committee.
How can you successfully write a needs statement in your grant application? Here are several tips:
Support your statements with statistics and official data. Make your statements credible.
Apply comparative statistics. Show your good possession of methodology you apply.
Make sure that the issue you're describing is urgent.
Data you're referring to should be up-to-date. No one is interested in outdated information.
Make sure that all the data you use is documented and references are cited correctly.
Final Thoughts
Getting into a funding program is a difficult job to do. It is extremely time-consuming and requires a lot of attention and effort. You'll have to spend a lot of time on the research to make sure that all your arguments are well-supported. Don't be afraid to spend sleepless nights working on your grant application. Because once you get the grant, all these efforts will definitely pay off.
Image Credit: Edubirdie.
About the Author – Michael Gorman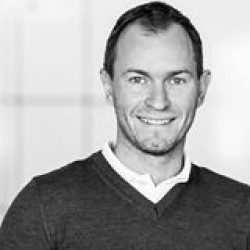 Michael Gorman is high skilled editor and proofreader who currently works at Proessaywriting. He is proficient in blog writing and online freelance networking.
Feel free to contact him via Facebook.
For more articles, visit OD Blog.