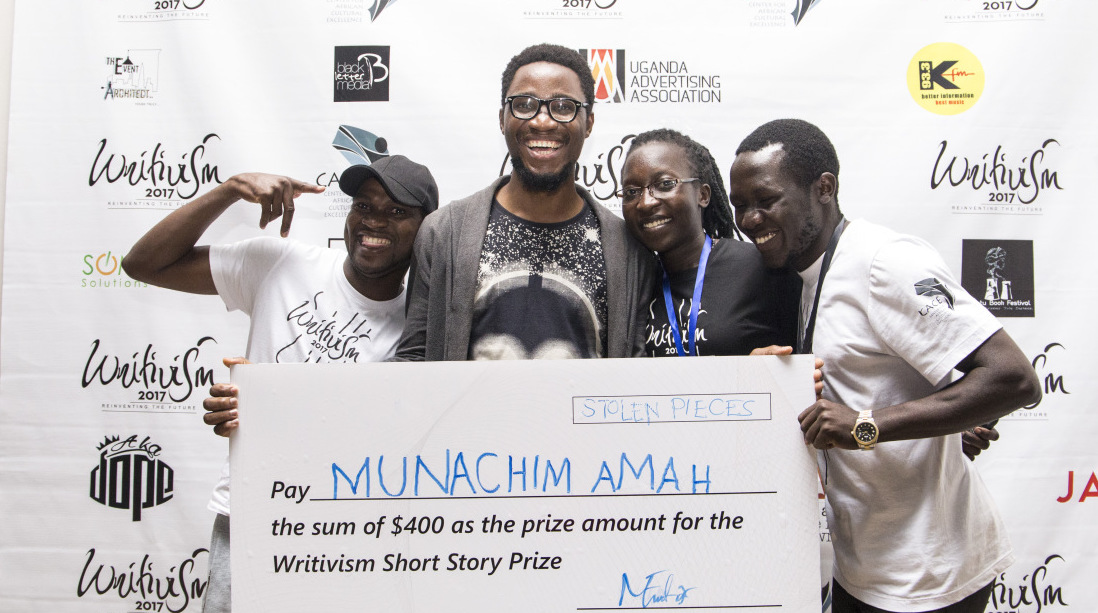 2018 Writivism Prizes for Unpublished Writers in Africa
Deadline: March 31, 2018
The Centre for African Cultural Excellence (CACE) is now accepting entries for the 2018 Writivism Prizes. The annual Writivism Prizes are awarded to unpublished writers living in African countries for original fiction and nonfiction (2500 – 3500 words). The Short Story Prize was inaugurated in 2013 and is in its sixth year. The 2018 edition is funded by The Story Club of Malawi. The Koffi Addo Prize was inaugurated in 2016 and is in its third year. It is funded by MAKEDA on behalf of the Koffi Addo family.
Each prize is 500$ worth and comes with a residency opportunity for the winner to edit a manuscript that is then put under consideration for publishing by Black Letter Media. All shortlisted writers are invited to the annual Writivism festival in Kampala and their stories are published by Enkare Review and Munyori Literary Review.
The longlisted stories for the prize are published in annual anthologies, Picture Frames and other stories (2013), Fire in the Night and other stories (2014), Roses for Betty and other stories (2015) – published through Kushinda, and Sundown and other stories (2016). All future anthologies will be published through Black Letter Media.
Prizes
Shortlisted writers may be invited to attend the annual Writivism Festival in Kampala, Uganda, in August 2018 and will each be awarded $100 (USD) cash.
The winner of the prize will be awarded $500 (USD) cash and may be considered for a one-month writing residency at a university in an African country.
Eligibility
Entrants must be unpublished writers, resident in an African country. One is deemed published if they have a book of their own.
Only one entry per writer may be submitted for the Writivism Short Story Prize.
The story must be original and previously unpublished in any form including on the writer's personal blog.
All entries must be in English and 2,500 – 3,500 words long.
Entries should be attached in Microsoft Word or Rich Text formats, with the title of the story as the file name.
The first page of the story should include the name of the story and the number of words.
The entry must be typed in Times New Roman 12 point font and 1.5 line spacing.
No mention should be made on the identity of the writer in the entry.
The winner will be required to produce a complete first draft of a publishable fiction manuscript before the residency. The winner, on taking up the residency commits to publishing the manuscript edited through the residency, under the Writivism Series with a CACE partner publisher.
Application
Entries must be submitted online, by emailing them to [email protected]writivism.com as attachments (not in the body email), clearly labelled in the subject: 2018 Writivism Short Story Prize Submission. The writer must include in the body of the email, other information about him/her i.e country of residence, age, legal name and pen name (where applicable) and telephone contact.
For more information, visit Writivism.