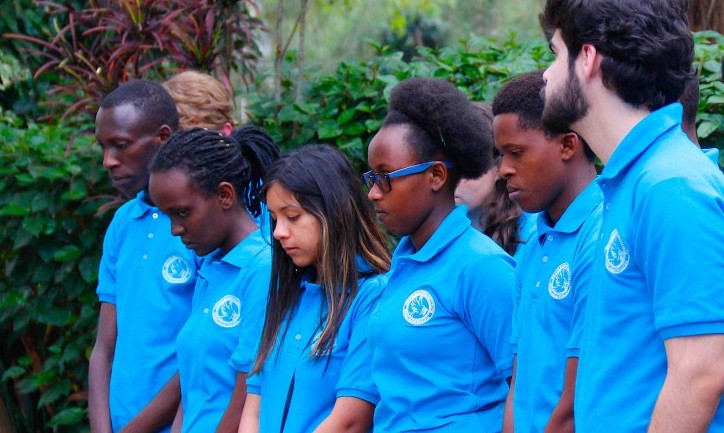 NAR Regional Peace-Building Institute 2018 – Kigali, Rwanda (Scholarships Available)
Deadline: January 29, 2018
Never Again Rwanda (NAR) is accepting applications for the Peace-Building Institute 2018. The Peace-Building Institute was founded as a platform that brings together Rwandan, regional and international university students and young professionals to examine and discuss how post genocide society has dealt with legacies left by the 1994 genocide against the Tutsi. Respectively, it is a forum where the challenges and strategies used by Rwanda to extricate itself from the consequences of the genocide and reshape the present and future are discussed.
NAR implements programs that are based on research, constant learning and sharing this knowledge with the world. They aim at empowering young people with skills to prevent and overcome violence and negative ethnicity by creating awareness about the History and consequences of Genocide. To effectively achieve these goals, the PBI commits itself to;
Reflect on Rwanda's history and the process leading to the genocide committed against the Tutsi and its aftermath consequences.
Provide participants with experiential learning on concepts of Genocide and mass atrocities, transitional justice,  women peace and security and governance aspects in post-conflict and post-genocide societies
Empower youth with knowledge and skills to take the initiative to generate their own momentum as peace builders in their communities.
A broader understanding of their roles as peace builders in the community at large.
They hope that at the end of the Peacebuilding Institute participants will have:
Developed skills to facilitate dialogue between those that have lived through conflict and those who want to learn from them to build a global network of responsible leaders.
Scholarships
Scholarships are available for applicants from Rwanda, Kenya, Burundi, Uganda, Tanzania, DRC, Sudan and South Sudan
Eligibility
Open to Rwandan, regional and international university students and young professionals
They are seeking to select a group of young men and women from the region who have demonstrated interest in promoting and initiating Peacebuilding activities/projects in their respective communities.
Participants from the same communities/countries are encouraged to work in groups to initiate Peacebuilding initiatives that respond/address their societal issues.
All participants are required to have an advanced level of English to participate and to fully appreciate the discussions and readings.
Application
Applicants must also provide their CV and a letter of recommendation from a professor or supervisor. This letter should address your personal and intellectual qualities, ability to work with others (including intercultural skills/cultural sensitivity), and relevant interests, skills and experiences.
Applications must be submitted to [email protected] or [email protected] OR via mail to Never Again Rwanda, BP 4969, Kigali, Rwanda OR hand delivered to NAR's office located in Kigali-Nyarutarama and Huye by 29th January, 2018 for any questions, please contact us on: 0788386688.
Download the application form.
For more information, visit NAR Peace-Building Institute.