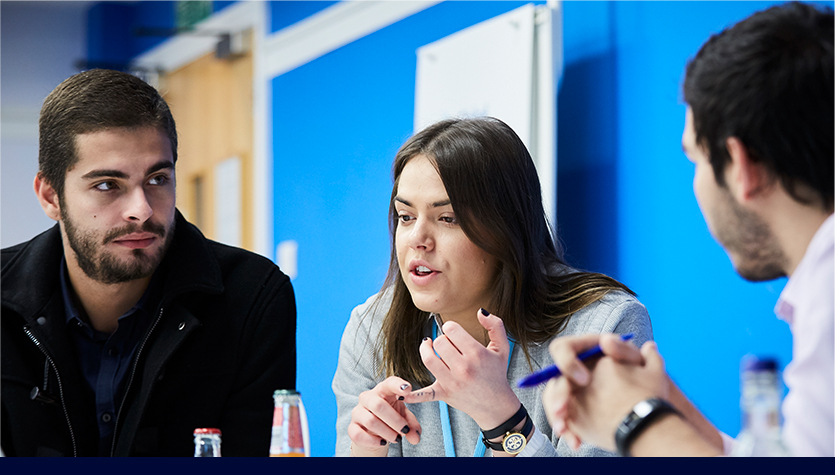 BAT's Battle of Minds Global Intern Competition 2018 (Win an Internship and a trip to London)
Deadline: March 15, 2018
The British American Tobacco's Global Intern Competition is now open. Battle of Minds challenges you to put together a team, form an original business plan and compete with students across the globe. It's a huge opportunity to show us why you're the future of business, testing your desire to collaborate and determination to win.
Research your market, develop a product idea and convince us of its success, and your prize will be a prestigious three to six-month internship at BAT. This will be a paid job, making you an important part of the exciting projects taking place at our company. The experience and exposure to senior figures this gives you is exceptional, because if you're successful, you'll have the chance to become one of the global graduates!
All you need to do is show us what makes you BAT material. Leadership and desire to be a top-performer are good qualities, but to really succeed in this challenge, you should prove you work well with people who have different abilities and perspectives. They can be friends or classmates; you simply have to team up with students who, like yourself, are driven and possess a variety of business skills. BAT is an international company with employees from all over the world.
Benefits
Win an Internship: Join them, learn more with world-class professionals for mentors and get your career off to an incredible start. An internship with bat will prepare you for our global graduate programme – and from there the sky is the limit!
Make connections: Network with senior leaders in our business. Gain exposure most people only dream of and meet current interns who will tell you what it's really like to progress in a highly diverse, global company.
Fly to London: Winning teams from each global region will visit our international HQ, all-expenses-paid! Come and see how one of the world's most successful businesses is transforming an industry.
Eligibility
If you're a Bachelors student, you may sign up to take part in Battle of Minds.
Your team must consist of two to three people – no more or less, and they must all be Bachelors students studying in the same country. And when the time comes to present your business plan, all team members must feature together in the video.
Please remember, your video must be:

5-7mins
In English
10GB max – MOV or MP4 file

Plus, your written document must be provided as evidence of your business plan:

2,000 words max
In English
5MB max – PDF, DOC or DOCX file
Criteria
They will be judging your videos on the following 6 criteria:
Strength and originality of your idea;
Depth of research;
Business feasibility;
Business plan quality;
Presentation skills and teamwork; and
Number of votes.
Application
First, you register below.
Next is market research.
Product development should be tailored to your audience.
Imagine you're an Ops Director.
Time to get some market share.
Finally, you need to cost up your business plan.
Once you've completed your business plan, you must pitch it to us on camera and upload it, along with a written document detailing your entire business plan. Get ready to battle it out with the greatest up-and-coming business minds on the planet and fight to earn your place at BAT!
Once they've received your video, their judges will award points based on the ideas outlined in your business plan. But business is also about reaching out to your community and gaining support. So, after they've vetted your video and uploaded it to their website, share it with friends on your social channels and they'll give you bonus points for any extra votes!
For more information, visit BAT Global Intern Competition.