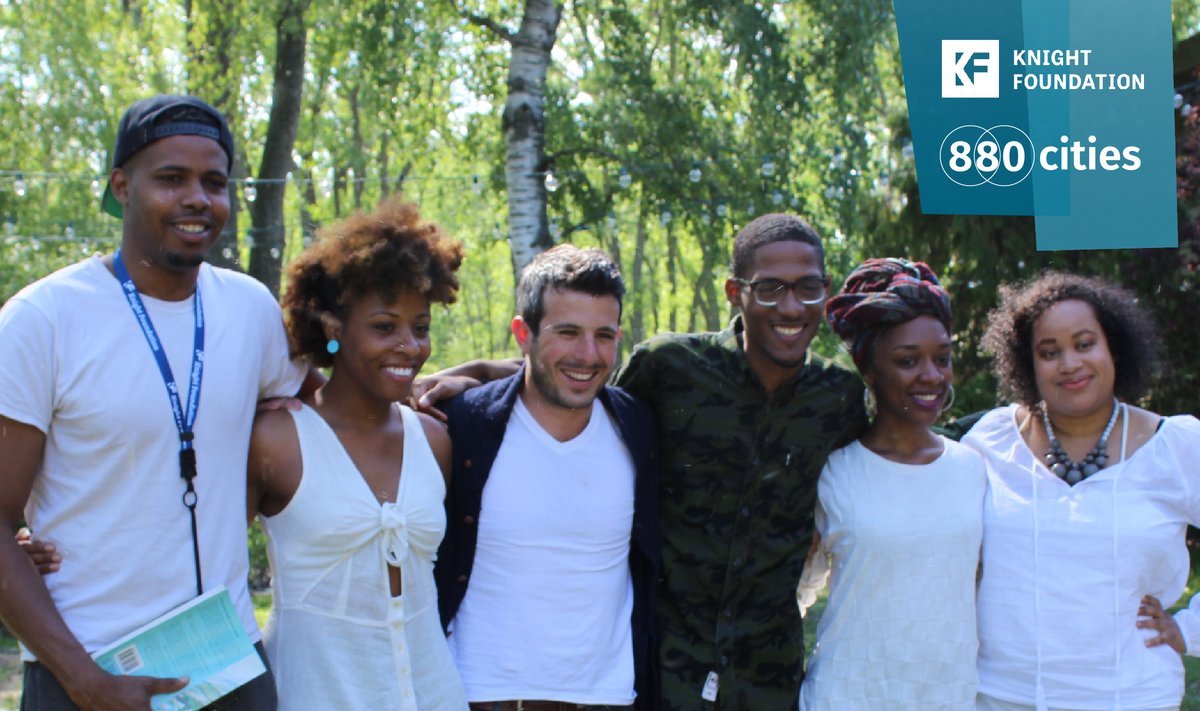 Knight Foundation Emerging City Champions Fellowship 2018 for Young Civic Innovators
Deadline: April 2, 2018
The Emerging City Champions fellowship is accepting applications for the 2018-19 cohort. Launched in 2015 with support from the John S. and James L. Knight Foundation, the program provides upcoming civic leaders with funding and support to launch one project that will enhance public space, urban mobility or civic engagement in their city.
The Emerging City Champions fellowship is for young people on the cusp of making transformative impacts in their cities. Emerging City Champions is a launchpad for up-and-coming civic innovators. Successful applicants have established themselves as dynamic problem solvers, but may lack the resources, connections or network to achieve their potential. Some participants may be seeking to scale up the impact of an existing community project. Others may have an entirely new and untested idea that will transform their city's parks or transportation network. They encourage bold ideas and new solutions to common urban challenges from diverse voices.
The program begins with the Emerging City Champions Studio in Toronto, Canada. The Studio is an immersive learning experience where fellowship participants hone their skills as civic leaders. Over three and a half days, participants will visit public spaces and learn about community-led programs that enhance civic engagement. The Studio features presentations by established city leaders and program alumni, and hands-on workshops on project planning, community engagement and marketing.
Emerging City Champions is led by 8 80 Cities, a nonprofit organization committed to improving the quality of life for people in cities by bringing citizens together to enhance mobility and public space.
Benefits
Successful applicants will be awarded $5,000 for their project, and receive ongoing mentorship, networking and capacity building opportunities.
Eligibility
The Emerging City Champions fellowship is open to anyone who meets the following criteria:
They must be between the ages of 19-35.
The project must take place in or benefit one of the 26 communities where Knight invests. The 26 Knight cities include:

8 communities that have a resident program director: Akron, Ohio; Charlotte, North Carolina; Detroit; Macon, Georgia; Miami; Philadelphia; St. Paul, Minnesota; and San Jose, California.
In 18 cities community foundations guide Knight's investments: Aberdeen, South Dakota; Biloxi, Mississippi; Boulder, Colorado; Bradenton, Florida; Columbia, South Carolina; Columbus, Georgia; Duluth, Minnesota; Fort Wayne, Indiana; Gary, Indiana; Grand Forks, North Dakota; Lexington, Kentucky; Long Beach, California; Milledgeville, Georgia; Myrtle Beach, South Carolina; Palm Beach County, Florida; State College, Pennsylvania; Tallahassee, Florida; and Wichita, Kansas.

Projects must contribute to improving public space, urban mobility or civic engagement.
Applications must include a multimedia submission that describes their project.
Application
To apply, submit your application at emergingcitychampions.org by April 2, 2018.
For more information, visit Emerging City Champions Fellowship.