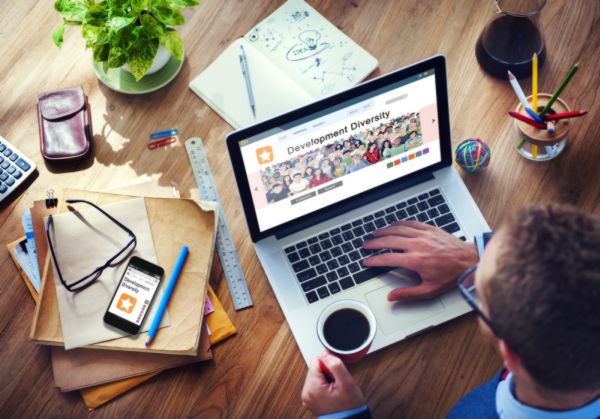 PrepAway Launches Efficient Certification Training Courses for Candidates!
Information Technology certifications are becoming more important for students and professionals looking for job opportunities in the IT sector. Many employers hire only individuals who have one credential or the other because of the belief that these individuals have what it takes to deliver on the job.
Earning a certificate however is a long, tedious and quite expensive task. To earn a credential, the candidate needs to study and prepare well ahead of time so that he/she can pass the certification examination. The fact is that it is mandatory to pass the exam before a candidate can be awarded a certificate. These examination tests are usually tricky and challenging which require adequate preparation. The best thing a candidate can do to have an effective preparation therefore is to find the best training courses and study materials that are available to them.
There are many candidates that have tried using braindumps, PDFs, or data capsules to prepare for their certification exam. Some have found these sources of information useful for their preparations and many others have found it not so efficient. To perform at your certification exams with flying colours, it is important to choose your resources wisely. You need to choose training sources that are beneficial for your preparation. PrepAway.com training courses are the perfect and efficient tools you need for passing your certification exams.
PrepAway offers a bespoke learning process and tools that ultimately results in outstanding success. The platform was created purposely to offer the necessary study resources to students to help them prepare adequately for the exams and earn their certification. There are exam simulator, exam dumps, and video training courses that have been made available for a fast and efficient preparation on the website. The exceptional exam simulator ETE (Exam Testing Engine) is designed to turn an uninteresting test preparation process into an enjoyable and a dynamic activity. PrepAway offers the training courses and exam dumps for all the top certifications in the Information Technology industry. Some of these courses include CCNA, CCIE, CCNP, MCSE, MCSA, Security +, Network+, PMP, A+, CEH, VCP6, and VMware.
PrepAway is the perfect training courses platform that you need for your certification exam preparation. This resource can be used at home or on the road. All you need is to log onto the site and click on the 'Tutorial' section. You will find all the necessary video courses you need for your exam preparation on the page. The Home page also has a section named 'Top Training Courses' where you can find other courses such as CISSIP, CompTIA Security+, CEH, CCNP Routing and Switching, CompTIA A+, CCNA Routing and Switching,MCP, and many other certification courses.
There is no doubting the fact that PrepAway is not the only site that offers video training courses. There are many other websites that offer resources for IT certifications exam. However, the fact that PrepAway is the best among the lot cannot be underemphasized. All certification resources available on the sites are designed for both newbie preparing for their exam for the first time, and professionals preparing for re-certification, broaden their specialization knowledge, or earn a new certification. One important feature of PrepAway training courses is availability and accessibility. When you visit the site, you can search for any course and just download it. Apart from video files, you can also access more information about your preferred course. This is because all the video guides have detailed descriptions that will help you understand the course more. You can be sure that the instructors are professionals and experts in the relevant fields. They offer course materials in a simple, thorough and understandable manner.
There are many reasons why you should choose PrepAway training courses for your certification preparation. Some of the top reasons include: detailed course description, accessibility, feedback, quality, and best instructors. In addition to these, there are also some benefits that come with using the platform to prepare for your certification. These benefits include:
The availability of Exam Testing Engine simulator. ETE as a tool comes with numerous functions. This tool can help you verify your examination preparation level and it can also be used to evaluate your performance. The ETE tool offers a dynamic and easy learning process that makes your preparation seamless.
The services offered by PrepAway are free so you do not need to spend your money to buy costly test series packages. Why do you have to spend so much money when you can have access to all materials for free? All services on the platform are free so you can access as much information as you need without worrying about the cost.
Another important benefit of using the platform is that it is available for your use 24/7. The implication of this is that you can log onto the site at any time and access all the study resources. This is especially beneficial to busy professionals. Irrespective of your schedule, you can be rest assured that the resources are available to you anytime you need to use them.
Finally, PrepAway services are very efficient and fast. You can find all the study materials you need for any certification exam on the site. Everything you ever need for your exam is available on the search engine. This means you can access any information on your certification as fast as possible. The Exam Testing Engine simulator can be used to search for any information related to all Information Technology exams and certifications.
In conclusion, if you are looking for the ideal resource for your certification exam, PrepAway is the perfect choice for you. All materials available on the site are useful and very effective for the preparation of your certification exams.
You do not have to worry about investing so much in getting resource materials for preparing for your test. All you have to do is visit PrepAway platform and access all the information you need.
For more articles, visit OD Blog.