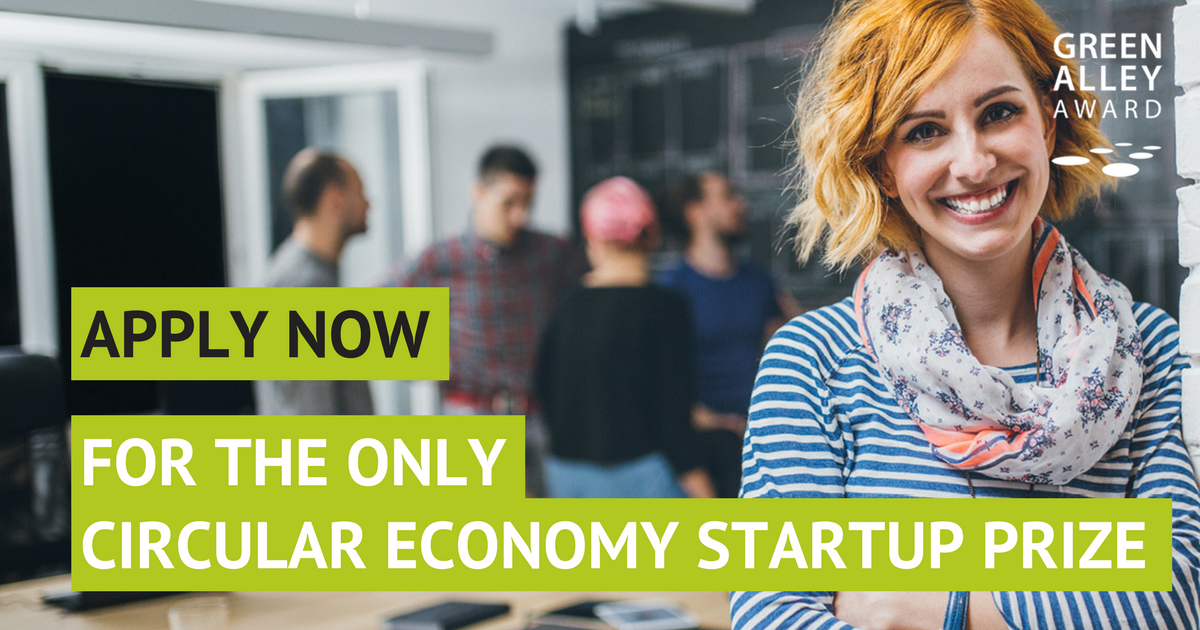 Green Alley Award 2018 for European Startups and Entrepreneurs in the Circular Economy
Deadline: July 1, 2018
Application are invited for the Green Alley Award 2018. The Green Alley Award is the award for startups and entrepreneurs in the circular economy. Their mission is to turn the linear into a circular economy and transform the waste and recycling industry as we know it today.
This annual European prize was created in 2014 to nurture and promote promising business ideas that use new services, products and technologies to turn waste into a resource. All digital circular economy & recycling solutions as well as ideas for waste prevention are welcome!
Prize
An all-day event in Berlin provides great networking and learning opportunities, and the big pitch final in the evening offers plenty of benefits for the six finalists, as well as the one and only winner.
Finalists:
Feedback from high-ranking circular economy experts and startup mentors
Networking opportunities and new business contacts
Pitch to potential investors and the media
Winner:
Crowd Award:
One-day workshop conditioning you for your perfect crowd campaign
Option for a crowdfunding campaign with Seedmatch or partner platforms
Individual support for you and your campaign with an exclusive media package & budget
Eligibility
They are looking for startups based in Europe who want to tackle the global waste challenge using:
Digital circular economy solutions
Recycling solutions
Ideas for waste prevention
Application
You are just two steps away from sending us your application:
Fill out our application form
Upload your customized pitch deck
Please follow our guidelines to give your application the best chance of success!
For more information, visit Green Alley Award.