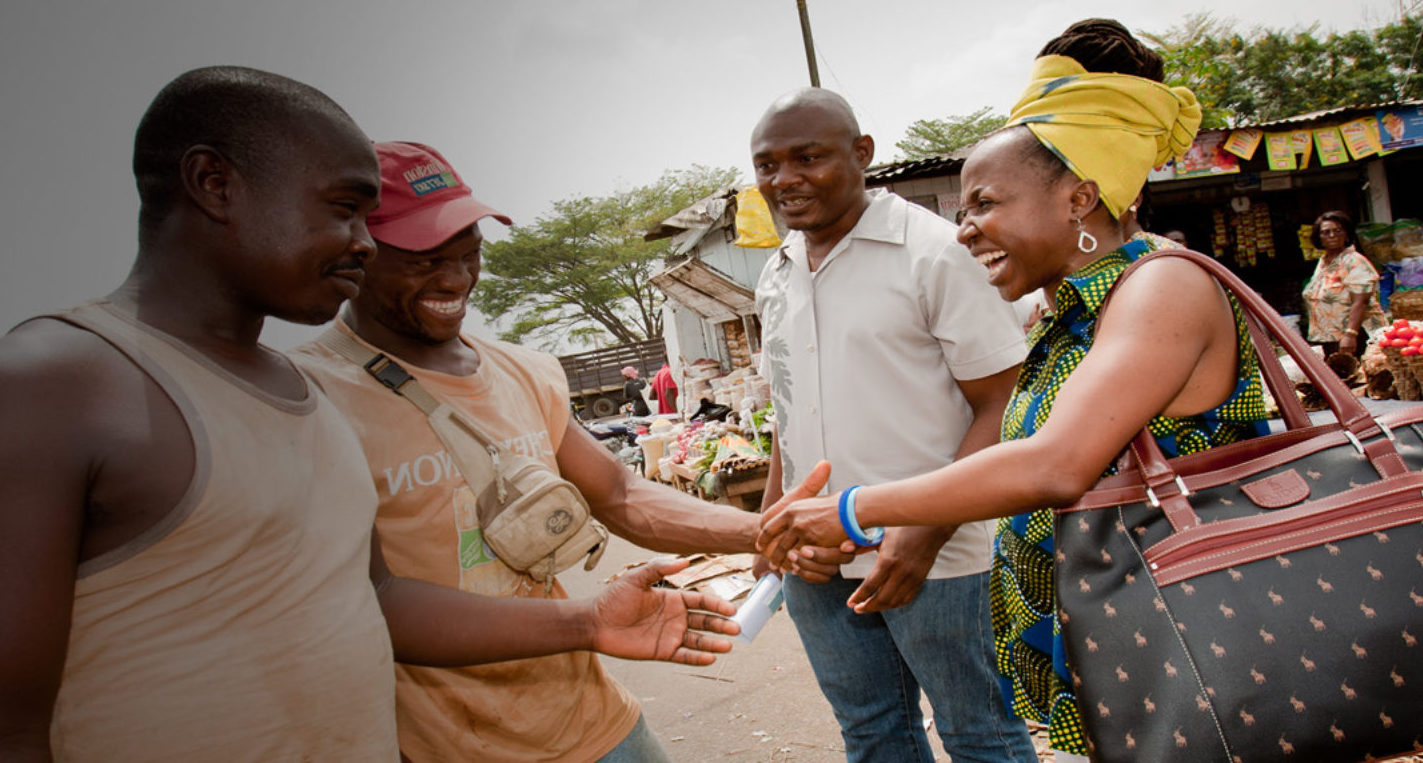 Vital Voices' VVEngage Fellowship 2018 for Women in Public Leadership (Fully-funded)
Deadline: May 14, 2018
Vital Voices is accepting applications for the 2018 VVEngage Fellowship. VVEngage is a signature fellowship to support women leaders working within civil society, the public sector and public-policy making institutions, who are dedicated to making positive change in their countries. Through this fellowship, they aim to increase the capacity, decision-making power and effectiveness of women leaders in public life, shifting culture around women's public leadership and moving towards equality in public representation globally.
With the support of Freeport McMoRan, the fellowship will provide year-long technical training and access to a global network of change-makers in the public sector across the globe. Vital Voices will support women's public leadership by enhancing advocacy, leadership, and governance skills with online and in-person trainings by world-renowned experts, such as professors from Harvard University's John F. Kennedy School of Government. The fellowship will also connect participants to a global network of peers and mentors with whom they can brainstorm and share challenges and best practices.
Do you know any outstanding women leaders in politics, government, or civil society? Encourage them to apply for the VVEngage fellowship.
Benefits
By the end of the fellowship, fellows will:
Hone their public leadership skills to be even more effective leaders
Broaden their capacity, confidence, and ability to engage on diverse issues
Build powerful professional relationships and collaborations with women public leaders across the globe
Make progress towards achieving their personal and professional goals
Inspire and teach others about the importance of women's leadership in public life
Funding
All fellow travel, meals and accommodation costs for the in-person gatherings will be covered in full by VVEngage.
Eligibility
The first cohort of VVEngage fellows will consist of twenty women leaders from across the globe who will be selected based on the following criteria.
All applicants must fit the following criteria:
A woman elected or appointed official (at the global/intergovernmental, national, or regional level) or civil society leader
A minimum of two years in elected or appointed office, as the key decision-maker for a civil society organization, or in related leadership work
Proficient in English
Demonstrate a commitment to the core principles of the "Vital Voices Leadership Model" – Innovative, collaborative, and driven by a clear sense of mission; engaged in her community; committed to working with different political ideologies; committed to advancing the status of women and girls; committed to transparency and good governance
Demonstrated leadership ability and high potential for – and commitment to – future leadership development
Desire to be connected to, and engage with, a global network of women in public life
At minimum, a basic understanding of the policy-making process in her community
Additional criteria based on sector:
Elected OR appointed official:

If the applicant is a member of a political party, the party must be established, registered and committed to good governance and democratic principles
Both the applicant and the applicant's party must have no history of corruption or abuse of power
Commitment to working with other sectors on common goals

Appointed official:

Previous history of public engagement and expertise on the issue(s) under the mandate of her organization
In a position of leadership within her organization

Civil society leader:

Organization must be a civil society organization – 'an autonomous association that is independent of the public and for-profit sectors and designed to advance collective interests and ideas'[1]
Organization must be well-respected within its sphere and recognized by partners and international organizations as influential and respectable
Organization's mission must be in line with the values of democracy, transparency, and good governance, if applicable
Organization must have been registered for at least five years
Organization must be non-partisan
Requirements
This fellowship is a 12-month commitment, starting in July 2018 and ending in June 2019, including two in-person gatherings and virtual training throughout the year. Applicants must be able to commit to the following:
Complete a baseline survey that goes into more detail about your professional experience, personal and organizational goals, work-related skills, mentorship experience and community engagement
Participate in online trainings and webinars, and complete virtual assignments for an average of eight hours per month throughout the year-long fellowship
Participate in a three-day in-person gathering in August/September 2018*
Participate in a five-day in-person gathering in February/March 2019 in Cambridge, MA, USA*
Complete surveys every six months for up to two years after participating in VVEngage
*Specific dates will be chosen based on availability of selected participants.
Please note that accepted fellows must commit to full participation in the entire program and are expected to be prepared and engaged with staff, trainers and fellows before, during and after the program.
Application
All finalists who are selected for participation in the program will be notified by email by June 8, 2018.
For more information, visit VVEngage Fellowship.