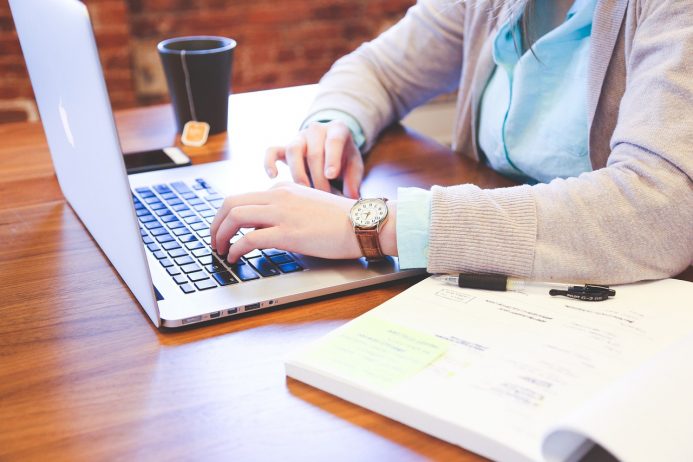 Yesod Professional Development Fund 2018 for Jewish Community Professionals and Educators in Europe
Deadline: May 31, 2018
The Yesod Professional Development Fund 2018 is open for applications. Through this fund, Yesod supports Jewish community professionals and educators in Europe to develop their professional skills and Jewish fluency (Jewish knowledge, understanding and how to apply it in your work). They are committed to supporting the creation of vibrant, meaningful, Jewish life through strong communities driven by inspired and engaged individuals.
Yesod is a collaborative framework focused on strengthening the future of Jewish life in Europe by investing in key individual Jewish communal professionals, educators and activists. Founding members are the American Jewish Joint Distribution Committee (JDC), the Charles and Lynn Schusterman Family Foundation and the Rothschild Foundation (Hanadiv) Europe. Together they share the vision of a vibrant, meaningful, Jewish life comprised of strong communities driven by inspired and engaged individuals.
Categories
Funds can be used for one-to-one learning or group courses, either online or in-person. There are several types of professional development that will be considered within the terms of this fund:
Jewish learning courses: Strengthen your Jewish fluency by studying Hebrew, Jewish texts and ideas. Examples include (but are not limited to) for the short-term study Pardes Institute for Jewish Studies and Conservative Yeshiva summer school, Bina, the London School of Jewish Studies, or up to ten hours or $2,000 (US Dollars) with a Yesod approved Jewish educator for one-to-one tuition;
Professional skills development: Grow your personal toolkit of professional skills that are critical for success. Examples include (but are not limited to) courses for public speaking, experiential education, fundraising and budgeting;
Peer visits: Travel to visit a peer organization in another community and learn from their best practices as well as develop stronger networks for collaboration. Applicants may know where and who to visit at the time of their application, or may request help from Yesod as to where to go;
One-to-One Consultation or Coaching: Work one-to-one with a professional consultant or coach in order to improve skills such as strategic planning, communication, supervision and management, or work-life balance. Yesod will offer you an excellent professional consultant or coach (in English or a language of your choice where possible) or find your own, for up to 10 sessions or $2,000 (US Dollars), whichever is the lower cost. References will be required for coaches and consultants if not chosen by Yesod.
Funding
Funds from $250 – $2,000 (US Dollars) will be awarded on a one-time basis for applications from eligible individuals in the calendar year. The funds must be spent within 8 months of receiving fund confirmation from Yesod. Funds will be paid directly to the organization, trainer or consultant providing the professional development service. Money will not be received directly by the applicant.
Eligibility
Funds will be awarded to Jewish community professionals and educators who:
Work professionally in Jewish organizations of all types, including (but not limited to) youth organizations, Jewish Community Centers (JCCs), synagogues, schools, welfare and cultural organizations.
Are based in one of the following European countries: Albania, Andorra, Austria, Belgium, Bosnia and Herzegovina, Bulgaria, Croatia, Cyprus, Czech Republic, Denmark, Estonia, Finland, France, Germany, Greece, Hungary, Iceland, Ireland, Italy, Kosovo, Latvia, Liechtenstein, Lithuania, Luxembourg, Macedonia, Malta, Monaco, Montenegro, Netherlands, Norway, Poland, Portugal, Romania, Serbia, Slovakia, Slovenia, Spain, Sweden, Switzerland, Turkey, United Kingdom.
Have at least 6 months of experience working professionally in the Jewish community.
Have not already had a successful application to this fund in the same calendar year.
Funds will not be granted for training/learning opportunities that have already taken place.
Application
Apply using the online application form. The application includes a description of what you want to do with the funds, including a budget.
Within 30 days of completing the professional development opportunity you will be required to submit a short report describing the course of study, key lessons learned, how this has impacted you directly and plans to use your new expertise in your work.
Payment will be made for an agreed US Dollar amount and paid in local currency via wire transfer, using the exchange rate at the time of payment.
For more information, visit Yesod Professional Development Fund.