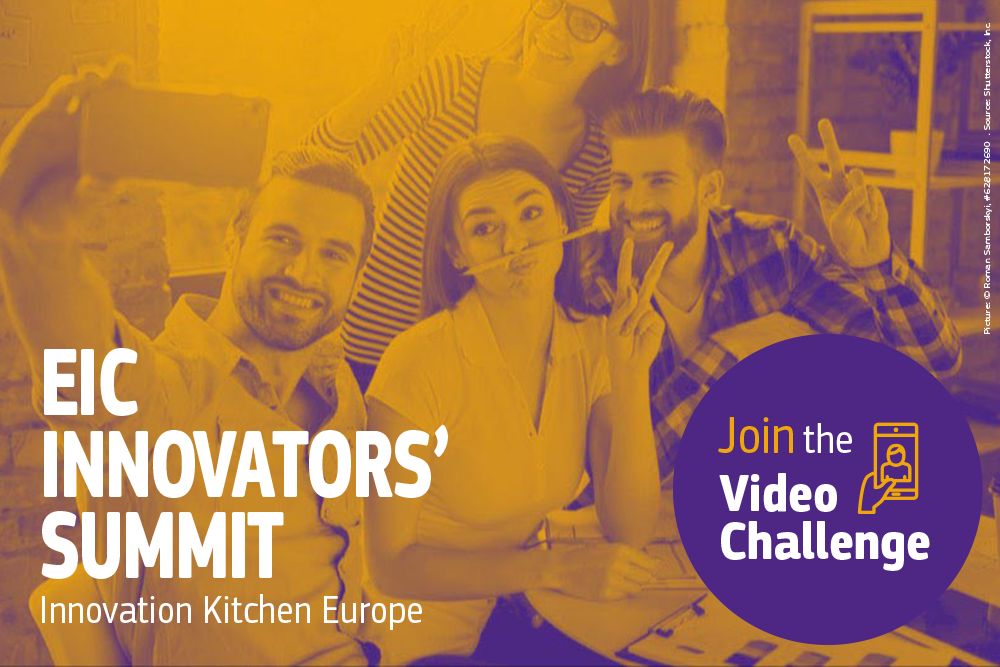 European Innovation Council (EIC) Innovators' Summit Video Challenge 2018
Deadline: July 5, 2018
Applications are invited to join the most innovative companies in Europe at the EIC Innovators' Summit 2018 in Berlin. Take on the video challenge and submit your best pitch to get your ticket. At the EIC Innovators' Summit, the European Innovation Council (EIC) pilot will host more than 600 top small and medium–sized enterprises from the most relevant innovation funding programs of the European Union.
Together with invited investors and corporate representatives, the event will provide a networking platform for 1,000 participants from all over the European Union (EU). Participating innovators and companies will have the opportunity to exchange on best practices, pitch their ideas and solutions, attract investors, and engage in new business partnerships. 
Your product or service should be in the following areas: Transportation, Energy, Environment, Automotive, Aerospace, Technology, Telecommunications, Materials, Chemicals, Pharmaceuticals, Construction, Defense, Machinery, Textiles, Agriculture, Food, Furniture, Media, Utilities, Retail, Healthcare.
Prizes
There will be 10 tickets overall:

The first place will receive 2 tickets and their pitch will be shown on stage at the welcome;
Second place receives 2 tickets and their video will be shown during the event;
Third to fifth place will receive 1 ticket and might be shown as the program allows.

Winners have to arrange travel and accommodation on their own.
Eligibility
Applicants must be 18 years of age or older by the start of the challenge;
You are the CEO or a designated employee of your company, the person to pitch and the one to attend the event;
You are presenting your company's product/service and you have all rights to participate in this pitch challenge;
Your company needs to be registered in the European Union. EASME and its representatives will determine an entrant's eligibility in its sole discretion.

 
Application
Step 1: Take a camera or mobile phone and record your pitch. The video should be between 1 and 3 minutes long and it should be in English;
Step 2: Upload the video to your YouTube channel, fill in the application form and make sure to include the link to your video. You should also provide written consent/signed release form for everyone appearing in your video and ensure that you haven't infringed any copyrights;
Step 3: After your submission has been checked, it will go online. Tell your friends and spread the message through your network once the voting phase opens. Remember every vote counts!
For more information, visit EIC Innovators' Summit Video Challenge.